Featured Master-Instructor
Mary Bannon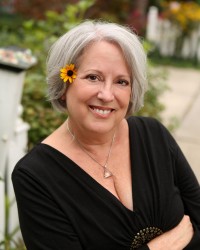 Divine Heart Connections

Private Address, Noblesville, IN, USA
Phone: 3177760135
Email: mary@divineheartconnections.com
Website: http://www.divineheartconnections.com
About
Mary has learned several modalities of healing, including creating her own. She will help you in any way she can with releasing negative energies from your body so that you may live a healthy, productive life.

Mary is a Usui Reiki Master/Teacher; Integrated Energy Therapy Master/Instructor; Paranormal Investigator: Meditation Facilitator; Oneness Blessing Facilitator; Kundalini Reiki; Medical Intuitive; knowledge of Crystology and Crystal Grids; Facilitator of Lightarian Ray Program (attuned to the angels, ascended masters, seraphim angels, and Lightarian Reiki); Advanced Ancestral Clearing Practitioner – John Newton; Self-Empowerment, Shamanism, Body Intelligence, dowsing seminar with Raymon Grace; and, Master creator of 2Points 2Freedom (a two-pointing quantum physics modality); along with several Monroe Institute 5 day programs.

Services
Basic IET
Intermediate IET
Advanced IET
Classes
Basic IET
Intermediate IET
Advanced IET
This instructor has no classes scheduled at this time.