Featured Master-Instructor
Diane Ruth Shewmaker, MA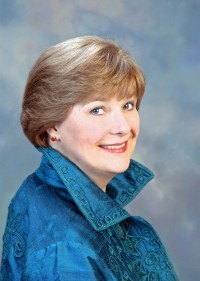 Celestial Wellspring

Olympia, WA, USA
Phone: 360-412-5433
Email: awakener@earthlink.net
Website: http://celestialwellspring.com/iet.html
About
Since first learning IET in 2005 there is not a day that goes by where I do not apply some aspect of IET to the lives of my students and clients and to my own personal life.

I am a Master-Teacher Instructor of IET as well as a practitioner and teacher of multiple energy healing systems. I am also a licensed mental health counselor.

Over the past 35+ years, my professional and spiritual counseling experience has embraced working with those who have concerns about balancing body, mind and spirit; life transitions and changes, grief and loss; chronic and terminal illness; relationship issues; childhood abuse; codependence and addictions; depression; anxiety; and stress. Others have sought to find their life's work and purpose; to open greater access to their creative talents and spiritual gifts; and to connect more deeply with their spirit guides, angels and the Source.

In searching for a way to help others deal with such issues and for my personal healing, I have extensively studied the human energy system and how its physical, emotional, mental and spiritual components influence and interact to create either a state of health or a state of "dis-ease."

I apply all of this to my work with students and clients with wonderful results!

Services
Hello! Welcome to Celestial Wellspring, a radiant light learning and healing center dedicated to individual, planetary and universal healing. I teach energy healing classes in IET and many other energy healing systems. I also provide in-person and distance healing services using IET and a variety of healing systems and tools. These include Angel Soul Readings, Spiritual and Intuitive Counseling, Reconnective Healing, The Reconnection and Light Body/Sacred Geometry Activation.

I OFFER ALL IET CLASSES INCLUDING THE MASTER-INSTRUCTOR ONE AND SESSIONS IN PERSON AND FROM A DISTANCE. I WILL ALSO TRAVEL TO YOUR LOCATION. Please inquire about these opportunities.

Classes
I love teaching all IET courses and doing sessions as well as teach other energy healing classes. Please go to my website for more information on all of these courses. Please feel free to be in touch by email or telephone.
This instructor has no classes scheduled at this time.