Featured Master-Instructor
Kristel Kernaghan
Divine Clarity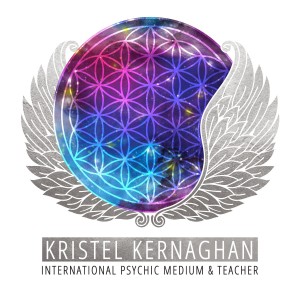 2071 Portage Avenue, Winnipeg, MB, Canada
Phone: 2042238778
Email: reception@divineclarity.com
Website: https://www.divineclarity.com
Facebook: https://www.facebook.com/kristelkernaghan/
Twitter: https://www.twitter.com/https://twitter.com/kristelmedium
About
Rev. Kristel Kernaghan is an Integrated Energy Therapy Master Instructor Trainer, and offers individual, group and gallery Psychic Medium Readings as well as a large variety of healing modalities, and spiritual development classes. Kristel comes from a long family lineage of spiritually gifted individuals, including psychics, Mediums and healers. Kristel is a natural Psychic Medium, born with the gift of feeling, seeing and communicating with spirits, guides, and angels.

Kristel has a passion for teaching, and assisting others to heal, grow and awaken. She is an exceptional intuitive and channel and uses her gifts to assist clients in a variety of healing sessions, workshops, and public speaking. She has an authentic playful nature that adds fun and lightness to her events!

Kristel is the owner of Winnipeg's Premier Divine Clarity Spiritual Centre & Metaphysical Shoppe. She sees clients full time during the week providing healings and readings, and teaches most weekends.

Kristel is phenomenally grateful and humbled to be of service doing what she loves and sharing "Divine Clarity" with the world!
Services
* Integrated Energy Therapy Services & Training
* ThetaHealing Services & Training
* Reiki Services & Training
* Psychic Medium Readings & Training
* Universal Shamanism Services & Training
* Spiritual Ministerial Services
* Spiritual & Intuition Development Training
Classes
Kristel teaches over 45 workshops a year internationally, contact us if you would like her to come to your location to teach. Check out her upcoming scheduled classes at www.divineclarity.com
This instructor has no classes scheduled at this time.