Featured Master-Instructor
Linda Anzelc Huitt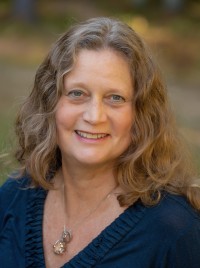 Pathway Of Joy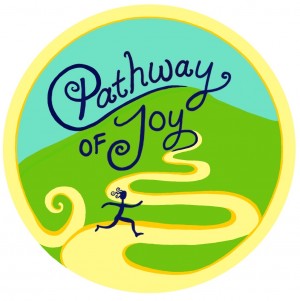 63 Main Street, Suite F2, Buxton, ME, USA
Phone: 207.329.7192
Email: pathwayofjoy1111@gmail.com
Website: https://www.pathwayofjoy.com
Facebook: https://www.facebook.com/pathwayofjoy
About
Linda has been actively teaching IET classes, as well as providing private healing sessions for her clients, since 2012. Previously, Linda was a Project Manager and IT Developer working for a large corporation, and transitioned full-time from that occupation to her holistic vocation in 2015. Her varied background enables Linda to connect well with students and clients from many walks of life.

Linda's mission is to help her clients to find greater joy and empowerment in life. She does this through private client sessions, including coaching, energy work, intuitive readings, and channeled meditations. She supports her clients' families by offering services and classes for children, services for pets, and private events for her clients' circle of family and friends.

Feedback from Linda's clients speaks to the effectiveness in her facilitating private sessions and workshops, both in-person and distant. Linda's clients find her to be compassionate and intuitive in supporting their individual needs.

Follow 'Pathway Of Joy' on YouTube for free channeled meditations.
Services
All of the following SERVICES are available both in person, and live online via Zoom:
* Energy healing, including IET® and Usui & Kundalini Reiki
* Melchizedek Method healing
* ThetaHealing®
* Akashic Records readings
* Energy healing and readings for pets
* Personal Empowerment / Life Coaching

~~~~~~~~~
* Most CLASSES listed below are available both in person, and live online via Zoom. (Exception: IET Certification classes are in person only. )
* All classes are available as private events for you / your private group, in addition to Linda's public offerings
Classes
*IET® cert
-Basic
-Intermediate
-Advanced
-Master-Instructor
-Kids
-Pets
*Transformation Steps
*Healing Angels
*Kundalini Reiki cert
*Sacred Relationships
*VisionBoard
*Energy Shares
*Healing Circles
*Spirit Camp for Kids & Adults
Date/Time

Class

Location

Fee

Contact

September 30, 2023
9:30 AM - 6:00 PM

Master-Instructor
Part 1

Buxton
ME
USA

$745
$695 if reg by Aug 31

October 01, 2023
9:30 AM - 6:00 PM

Master-Instructor
Part 2

Buxton
ME
USA

$0
w/Part 1 (lunch included)

October 06, 2023
8:30 AM - 4:30 PM

Advanced
Entire Class

Buxton
ME
USA

$250
$230 if reg by Sep 22

October 07, 2023
9:00 AM - 12:00 PM

IET for Kids
Entire Class

Buxton
ME
USA

$45
$35 if reg by Sep 23

October 09, 2023
5:00 PM - 7:30 PM

Sacred Relationships
Entire Class

Buxton
ME
USA

$45
$35 if reg by Sep 25

October 09, 2023
5:00 PM - 7:30 PM (EDT)

Sacred Relationships
Entire Class

Online
Online
ONLINE

$45
$35 if reg by Sep 25

October 21, 2023
10:00 AM - 6:00 PM

Unified (Basic & Healing Angels)
Part 1

Buxton
ME
USA

$333
$299 if reg by Oct 7

October 22, 2023
10:00 AM - 6:00 PM

Unified (Basic & Healing Angels)
Part 2

Buxton
ME
USA

$0
w/Part 1

October 30, 2023
5:30 PM - 7:30 PM (EDT)

Energy Share
Entire Class

Online
Online
ONLINE

$10

October 30, 2023
5:30 PM - 7:30 PM (EDT)

Energy Share
Entire Class

Buxton
ME
USA

$10

November 17, 2023
9:00 AM - 5:00 PM

IET for Pets
Entire Class

Buxton
ME
USA

$195
$170 if reg by Nov 3

November 21, 2023
5:30 PM - 7:30 PM (EST)

Energy Share
Entire Class

Online
Online
ONLINE

$10

November 21, 2023
5:30 PM - 7:30 PM (EST)

Energy Share
Entire Class

Buxton
ME
USA

$10

December 02, 2023
12:30 PM - 4:30 PM

IET Refresher
Entire Class

Buxton
ME
USA

$77
Basic: $55 by 11/18

December 02, 2023
12:30 PM - 4:30 PM (EST)

IET Refresher
Entire Class

Online
Online
ONLINE

$77
Basic: $55 by 11/18

December 03, 2023
10:00 AM - 6:00 PM

Intermediate
Entire Class

Buxton
ME
USA

$250
$230 if reg by Nov 19

December 12, 2023
5:30 PM - 7:30 PM (EST)

Energy Share
Entire Class

Online
Online
ONLINE

$10

December 12, 2023
5:30 PM - 7:30 PM (EST)

Energy Share
Entire Class

Buxton
ME
USA

$10

January 13, 2024
10:30 AM - 12:00 PM (EST)

Intro to IET
Entire Class

Online
Online
ONLINE

$0
Free! Incl group healing

February 03, 2024
10:00 AM - 6:00 PM

Basic
Entire Class

Buxton
ME
USA

$250
$230 if reg by Jan 20

March 09, 2024
10:00 AM - 6:00 PM

Intermediate
Entire Class

Buxton
ME
USA

$250
$230 if reg by Feb 24

March 25, 2024
6:00 PM - 7:30 PM (EDT)

Intro to IET
Entire Class

Online
Online
ONLINE

$0
Free! Incl group healing

April 19, 2024
12:00 PM - 3:00 PM

IET for Kids
Entire Class

Buxton
ME
USA

$45
$35 if reg by Apr 5

April 22, 2024
5:30 PM - 9:00 PM

Basic
Part 1

Buxton
ME
USA

$250
$230 if reg by Apr 8

April 23, 2024
5:30 PM - 9:00 PM

Basic
Part 2

Buxton
ME
USA

$0
Incl w Part 1

April 27, 2024
10:00 AM - 6:00 PM

Advanced
Entire Class

Buxton
ME
USA

$250
$230 if reg by Apr 13

June 01, 2024
9:30 AM - 6:00 PM

Master-Instructor
Part 1

Buxton
ME
USA

$745
$695 if reg by May 1

June 02, 2024
9:30 AM - 6:00 PM

Master-Instructor
Part 2

Buxton
ME
USA

$0
w/Part 1 (lunch included)

June 03, 2024
5:30 PM - 9:00 PM

Intermediate
Part 1

Buxton
ME
USA

$250
$230 if reg by May 20

June 04, 2024
5:30 PM - 9:00 PM

Intermediate
Part 2

Buxton
ME
USA

$0
Incl w Part 1

August 20, 2024
6:00 PM - 7:30 PM (EDT)

Intro to IET
Entire Class

Online
Online
ONLINE

$0
Free! Incl group healing

September 21, 2024
10:00 AM - 6:00 PM

Unified (Basic & Healing Angels)
Part 1

Buxton
ME
USA

$333
$299 if reg by Sep 7

September 22, 2024
10:00 AM - 6:00 PM

Unified (Basic & Healing Angels)
Part 2

Buxton
ME
USA

$0
w/Part 1

October 19, 2024
10:00 AM - 6:00 PM

Intermediate
Entire Class

Buxton
ME
USA

$250
$230 if reg by Oct 5

November 02, 2024
12:00 PM - 3:00 PM

IET for Kids
Entire Class

Buxton
ME
USA

$45
$35 if reg by Oct 19

November 23, 2024
10:00 AM - 6:00 PM

Advanced
Entire Class

Buxton
ME
USA

$250
$230 if reg by Nov 9