Featured Master-Instructor
Nancy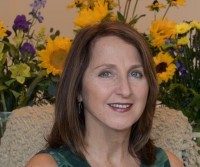 Feeding The Body Feeding The Soul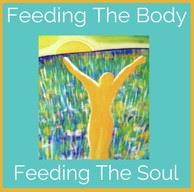 1752 NORTH CAPPERO DRIVE, Saint Augustine, ST. AUGUSTINE, FL, USA
Phone: 9046870720
Email: feedingthebodyfeedingthesoul@gmail.com
Website: http://www.feedingthebodyfeedingthesoul.com
Facebook: https://www.facebook.com/feedingthebodyfeedingthesoulstaugustine/?fref=ts
About
Nancy is a gifted healer. She is an Usui Reiki Master since 2003, an IET® Master Teacher since 2011 and a Universal Rays Practitioner Teacher since 2013.
Nancy is an intuitive, a Spiritual Minister and a Registered Dietitian/Nutritionist. She brings her love of the Angels and Healing work to all she does. Her students adore her and find peace and serenity in studying and working with her. Nancy is a wonderful role model and mentor.
Services
Nancy offers Healing Sessions for People and Pets in all her modalities. She teaches all levels of Integrated Energy Therapy® Training as well as Reiki 1,2,and 3 and Universal Rays Training Levels 1 and 2.
Classes
Nancy regularly posts classes offering Integrated Energy Therapy® Training. If you do not see a class on the calendar- contact Nancy and she will arrange one on one teaching or teaching at a location of your choice as is possible.
Date/Time

Class

Location

Fee

Contact

March 25, 2023
10:00 AM - 5:30 PM (EST)

Healing Angels
Entire Class

DELANCO
NJ
USA

$115

April 08, 2023
10:00 AM - 4:30 PM (est)

Basic
Entire Class

DELANCO
NJ
USA

$205

April 15, 2023
10:00 AM - 4:30 PM (est)

Intermediate
Entire Class

DELANCO
NJ
USA

$230

April 22, 2023
10:00 AM - 4:30 PM (EST)

Advanced
Entire Class

DELANCO
NJ
USA

$230