Featured Master-Instructor
Christine Cartwright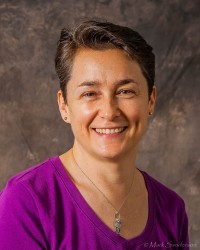 About
Nationally Certified Licensed Massage Therapist and Intuitive Energy Healer with over 22 years of experience. I am a Medium, Medical Intuitive and Angel reader from The Psyche Institute of Higher Learning. I offer Mediumship, Angel and Energy/Intuitive Readings, connecting with your loved ones, Angels and Ascended Masters and Guides. I provide Spiritual Counseling and guidance for those wanting to move forward in their lives. I am a 2014 Top IET Instructor and a Master-Instructor Trainer of Integrated Energy Therapy and a Reiki Master Teacher.I am a Certified Medicinal Aromatherapist, (Wisdom of the Earth). My private practice is located in The Healing in Harmony Center in Glastonbury CT where I teach classes and see clients by appointment.
Services
Massage Therapy, Integrated Energy Therapy, Reiki,Medicinal Aromatherapy, Intuitive Healer,Reader
Classes
IET(R) Basic,Intermediate, Advanced, Master-Instructor, Healing Angels
This instructor has no classes scheduled at this time.