Featured Master-Instructor
Karen Mosuk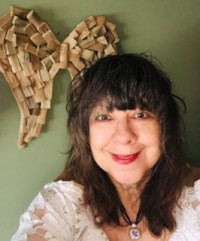 Heart & Soul Sacred Wellness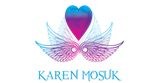 Montreal West Island, QC, Canada
Phone: 514-626-2327
Email: karenmosuk@hotmail.com
Website: http://www.karenmosuk.com
Facebook: https://www.facebook.com/heartandsoulsacredwellness/
About
Karen Mosuk is an intuitive Sacred Wellness Practitioner & Teacher. She is an IET Master-Instructor TRAINER, teaches HolyFire/Usui Reiki, Therapeutic Touch as well as many other creative workshops and facilitates Lightarian Ray attunement/meditations. Her private sessions are transformative and includes Light Language Healing Activations.
Services
* Training in IET, REIKI, THERAPEUTIC TOUCH
* Workshops - Empower your Inner Goddess, Healing with the Angels, 7 Steps to
Transformation, Vision Boards, Introduction to Light Language and
more
* LIGHTARIAN RAY attunements include AngelLinks, Lightarian Rays, Purity Rings,
Crystal Gates and Lightarian Reiki (done on ZOOM)
* Private transformative sessions includes Light Language Healing Activations
All info is on my website at www.karenmosuk.com

Classes
IET BASIC - September 12, 2021
IET INTERMEDIATE - October 10, 2021
IET ADVANCED - November 14, 2021
IET MASTER-INSTRUCTOR October 23/24, 2021
Training will be given in the West Island of Montreal, Quebec.
Date/Time

Class

Location

Fee

Contact

October 23, 2021
10:00 AM - 6:00 PM (ET)

Master-Instructor
Entire Class

Montreal West Island
QC
Canada

CD888.00
2 days

November 14, 2021
10:00 AM - 6:00 PM (ET)

Advanced
Entire Class

Montreal West Island
QC
Canada

Cdn275.00