Featured Master-Instructor
Sylvie Brule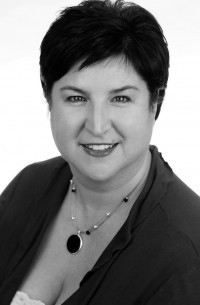 About
Sylvie Brule is a mother, wife, public servant, spiritual healer, intuitive reader, motivational speaker and published author who lives in Ottawa, Ontario, Canada. Sylvie has been featured in newspapers, radio and television and has helped many individuals through her workshops, and healing sessions. Sylvie has developed her skills through the mutual exchange of helping her clients while helping them understand their lives in challenging and stressful times through IET® sessions and Angel readings. In her mid-20's, Sylvie underwent a complete physical, emotional, mental and spiritual change that propelled her onto the path that she is on today. As a clairvoyant, clairaudient, claircognizant and a clairsentient, Sylvie has been called to support others in healing through her various abilities. Sylvie is a certified Angel Therapy Practitioner® (ATP), and an IET® Master-Instructor Trainer. Sylvie also published inspirational books and is the co-author in the Mimi the Angel and the Passwords book series. Sylvie helps her clients understand that life is not meant to be frustrating in challenging times, but rather it is meant to be understood and analyzed in order to discover the beauty it possesses and what it is trying to communicate to you. Sylvie has clients all over the world. She helps people of all ages and beliefs. Life is a spiritual journey that can lead to wonderful experiences.
Services
Along with the help of your angels and guides, Sylvie helps you clear issues that challenges you and keeps you "stuck" from living the life you are truly meant to live. Through channeling, Sylvie will relay messages to you from your divine team who will gently guide you on the path you are meant to be and make sense of your life's lessons.
Classes
Willing to travel all over the world to spread the IET® teachings and certification in both French and English language. If you would like to host a class in your area, do not hesitate to contact me.
This instructor has no classes scheduled at this time.