Featured Master-Instructor
Therese Mc Auliffe
Lighting The Way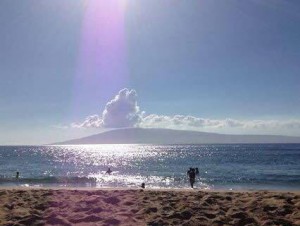 1Furnace Glen, Ballinaclash, Rathdrum Co Wicklow, Leinster, Ireland
Phone: 00353868281501
Email: info@lightingtheways.com
Website: http://www.lightingtheways.com
About
Therese has been intuitive since an early age and has been able to connect with Angels and Guides since her childhood.
She is a mother of 4 children and and is very happy to be offering her gifts of healing and teaching to the world. It is a delight for her to be working with such purpose and passion.
After her marriage ended in 1999, she relocated with four young children and started her life again with a new home and new job. Just a few years later, one of her daughter's underwent major spinal surgery for scoliosis and needed much care for a period of time.This was very distressing and life was turned upside down. To help her daughter, Therese decided to study complimentary therapies. She received diplomas in: Anatomy & Physiology, Aromatherapy, Reflexology, Indian Head Massage, Life& Business Coaching, and Holistic massage. She realised that her intuitive gifts were reawakening as she worked with people.This led her to studying IET and becoming a practitioner. The results...
Services
Integrated Energy Therapy Classes : Basic, Intermediate, Advanced, Master Instructor Levels.
IET Individual Healing Sessions
Spiritual Support Group facilitation
Life Coaching
Empowerment Workshops and Retreats
Laughter Yoga Leader
Classes
Basic,Intermediate,Advanced,Master Instructor, Steps To Transformation, Healing Angels, IET For Pets, Angelic Reunion, Raise You Reach, How to Teach IET, IET Refresher Classes.
Date/Time

Class

Location

Fee

Contact

March 24, 2019
10:00 AM - 6:00 PM

Intermediate
Entire Class

Malahide Dublin
Co. Dublin
Ireland

€180

March 24, 2019
10:00 AM - 6:00 PM

Intermediate
Entire Class

Malahide Dublin
Dublin
Ireland

€180

March 30, 2019
9:30 AM - 6:00 PM

Master-Instructor
Part 1

Limerick
Limerick
Ireland

€635
635 Early Bird

March 31, 2019
9:30 AM - 6:00 PM

Master-Instructor
Part 2

Limerick
Limerick
Ireland

€635
Included above in Part 1

April 13, 2019
9:30 AM - 6:00 PM

Master-Instructor
Part 1

Dublin
Dublin
Ireland

€635
635 Early Bird

April 14, 2019
9:30 AM - 6:00 PM

Master-Instructor
Part 2

Dublin
Dublin
Ireland

€0
Included above in Part 1

April 21, 2019
10:00 AM - 6:00 PM

Advanced
Entire Class

Malahide Dublin
Co. Dublin
Ireland

€180

May 12, 2019
10:00 AM - 6:00 PM

Basic
Entire Class

Lyre Banteer Co Cork
Co. Cork
Ireland

€180
Tea, coffee and snacks

May 14, 2019
11:00 AM - 5:00 PM

Intensive (Basic & Int & Adv)
Part 1

Rathdrum
Co. Wicklow
Ireland

€490
Snacks&lunch inc

May 15, 2019
10:30 AM - 6:00 PM

Intensive (Basic & Int & Adv)
Part 2

Rathdrum Co Wicklow
Co. Wicklow
Ireland

€
Fee included in Part 1

00353868281501
E-mail


May 16, 2019
10:30 AM - 6:00 PM

Intensive (Basic & Int & Adv)
Part 3

Rathdrum Co Wicklow
Co. Wicklow
Ireland

€
included in part 1

May 18, 2019
10:00 AM - 6:00 PM

Steps to Transformation
Part 1

Dublin
Co. Dublin
Ireland

€230
tea, coffee scone inc

May 19, 2019
11:00 AM - 6:00 PM

Steps to Transformation
Part 2

Dublin
Co. Dublin
Ireland

June 15, 2019
9:30 AM - 6:00 PM

Master-Instructor
Part 1

Cork
Cork
Ireland

€635
Early Bird

June 16, 2019
9:30 AM - 6:00 PM

Master-Instructor
Part 2

Cork
Cork
Ireland

€
Included above in Part 1

September 15, 2019
10:00 AM - 6:00 PM

Basic
Entire Class

Dublin
Co. Dublin
Ireland

€180

September 29, 2019
10:00 AM - 6:00 PM

IET Angelic Reunion
Entire Class

Dublin
Co. Dublin
Ireland

€150
All levels welcome

October 05, 2019
9:30 AM - 6:00 PM

Master-Instructor
Part 1

Dublin
Co. Dublin
Ireland

€635
635 Early Bird

October 13, 2019
10:00 AM - 6:00 PM

Intermediate
Entire Class

Dublin
Co. Dublin
Ireland

€180

November 10, 2019
10:00 AM - 6:00 PM

Advanced
Entire Class

Dublin
Co. Dublin
Ireland

€180