Featured Master-Instructor
Therese Mc Auliffe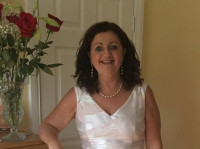 Lighting The Way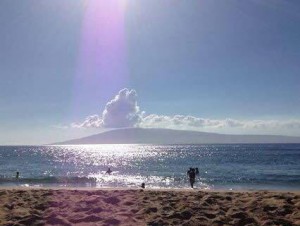 25 Glen Boann, Donacarney, Co Meath, Co. Meath, Ireland
Phone: 00353868281501
Email: therese@lightingtheway.ie
Website: http://www.lightingtheway.ie
Facebook: https://www.facebook.com/profile.php?id=100081014230126
About
Therese is often referred to as "The Angel Lady" due to her natural ability to channel the angelic loving energies. She has a passion and zest to help others become the best they can be. She understands that beneath all of the wounds and life's challenges, that everybody is innately creative, resourceful and whole. She views the world from this premise. Since her childhood, she has been able to see beyond the normal limits of human vision and has a deep desire to compassionately help people align with their passion, joy and soul purpose. She is a very kind, caring and loving person, that feels very privileged to be in a position to help others heal and thrive in life. Therese brings much wisdom, joy and love to all of her workshops and healing sessions. It is with great delight that she observes the personal transformation of her clients and students. She is an IET ®Master Instructor Trainer, Life Coach, Laughter Yoga Leader, Empowerment Workshop Facilitator, Holistic Therapist and Certified Angel Card Reader.
Services
Integrated Energy Therapy Classes : Basic, Intermediate, Advanced, Master Instructor Levels.
IET Individual Healing Sessions
Spiritual Support Group facilitation
Guided Meditation sessions
Life Coaching
Empowerment Workshops and Retreats
Laughter Yoga for groups
Classes
Basic,Intermediate,Advanced,Master Instructor, Steps To Transformation, Healing Angels, IET For Pets, Angelic Reunion, Raise You Reach, How to Teach IET, IET Refresher Classes.
Date/Time

Class

Location

Fee

Contact

November 30, 2022
10:00 AM - 6:00 PM

Master-Instructor
Part 1

MORNINGTON
Co. Meath
Ireland

€695
early bird 695 Lunch inc

December 01, 2022
10:00 AM - 6:00 PM

Master-Instructor
Part 2

MORNINGTON
Co. Meath
Ireland

€
Lunch & Snacks included

January 11, 2023
8:30 PM - 10:00 PM

Step 1: Heartlink
Entire Class

Donacarney Little
Co. Meath
Ireland

€35
Zoom

January 18, 2023
8:30 PM - 10:00 PM

Step 2: 12-Strand DNA
Entire Class

Donacarney Little
Co. Meath
Ireland

€35
zoom

January 25, 2023
8:30 PM - 10:00 PM

Step 3: Clearing Karma
Entire Class

Donacarney Little
Co. Meath
Ireland

€35
zoom

January 29, 2023
10:00 AM - 6:00 PM

Basic
Entire Class

Donacarney Little
Co. Meath
Ireland

€180
Lunch & Snacks included

February 01, 2023
8:30 PM - 10:00 PM

Step 4: Forgiveness
Entire Class

Donacarney Little
Co. Meath
Ireland

€35
zoom

February 08, 2023
8:30 PM - 10:00 PM

Step 5: Empowered Heart
Entire Class

Donacarney Little
Co. Meath
Ireland

€35
zoom

February 15, 2023
8:30 PM - 10:00 PM

Step 6: Future Life Progression
Entire Class

Donacarney Little
Co. Meath
Ireland

€35
zoom

February 19, 2023
10:00 AM - 6:00 PM

Intermediate
Entire Class

MORNINGTON
Co. Meath
Ireland

€180
Lunch & Snacks included

February 22, 2023
8:30 PM - 10:00 PM

Step 7: Freedom
Entire Class

Donacarney Little
Co. Meath
Ireland

€35
zoom

February 25, 2023
10:00 AM - 6:00 PM

Master-Instructor
Part 1

Donacarney Little
Co. Meath
Ireland

€695
Early bird 695- Lunch inc

February 26, 2023
10:00 AM - 6:00 PM

Master-Instructor
Part 2

Donacarney Little
Co. Meath
Ireland

€695
included with part 1

March 01, 2023
8:00 PM - 10:00 PM

Higher Steps to Transformation
Part 1

Donacarney Little
Co. Meath
Ireland

€35
zoom

March 08, 2023
8:30 PM - 10:00 PM

Step 8: Grid Healing
Entire Class

Donacarney Little
Co. Meath
Ireland

€35

March 15, 2023
8:30 PM - 10:00 PM

Step 9: Pure Joy
Entire Class

Donacarney Little
Co. Meath
Ireland

€35
zoom

March 22, 2023
8:30 PM - 10:00 PM

Step 10: Compassion
Entire Class

Donacarney Little
Co. Meath
Ireland

€35
zoom

March 26, 2023
10:00 AM - 6:00 PM

Advanced
Entire Class

MORNINGTON
Co. Meath
Ireland

€180
Lunch & Snacks included

March 29, 2023
8:30 PM - 10:00 PM

Step 11: Homecoming
Entire Class

Donacarney Little
Co. Meath
Ireland

€35
zoom

April 05, 2023
8:30 PM - 10:00 PM

Step 12: Unity in Action
Entire Class

Donacarney Little
Co. Meath
Ireland

€35
35 for 1 step/230 for 7

April 12, 2023
8:30 PM - 10:00 PM

Step 13: Ascension
Entire Class

Donacarney Little
Co. Meath
Ireland

€35
230 for 7 steps/ 35 each

April 19, 2023
8:30 PM - 10:00 PM

Step 14: Being Love, Living Love
Entire Class

Donacarney Little
Co. Meath
Ireland

€35
230 for 7 steps/ 35 each

June 17, 2023
10:00 AM - 6:00 PM

Master-Instructor
Part 1

Donacarney Little
Co. Meath
Ireland

€695
early bird 695 Lunch inc

June 18, 2023
10:00 AM - 6:00 PM

Master-Instructor
Part 2

Donacarney Little
Co. Meath
Ireland

€695
early bird 695 lunch inc

October 21, 2023
10:00 AM - 6:00 PM

Master-Instructor
Part 1

Donacarney Little
Co. Meath
Ireland

€695
early bird 695 Lunch inc

October 22, 2023
10:00 AM - 6:00 PM

Master-Instructor
Part 2

Donacarney Little
Co. Meath
Ireland

€695
included with part 1