Featured Master-Instructor
Rev. Anita Knight RP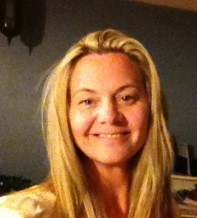 Kamari Soul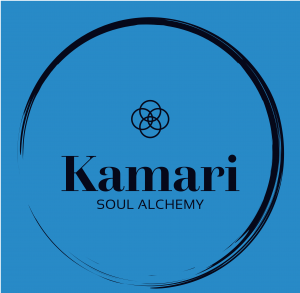 Fort Erie, ON, Canada
Phone: 289-212-0137
Email: info@kamarisoul.com
Website: http://www.KamariSoul.com
About
Kamari (Anita Knight) is a Registered Psychotherapist, IET Master-Instructor Trainer & Reiki Master, Tibetan Bowls Sound Therapist/teacher as well as an Ordained Reverend. She specializes in Spiritual Direction/Counselling and Energy Therapy. Anita works with Arch Angel Metatron to bring in, anchor and share the 7th Dimensional Diamond Healing. She is currently studying Ayurveda as well working towards her Ayurveda Yoga Therapist Degree.
Services
Basic, Intermediate and Advanced IET classes
Master-Instructor Classes
Also dedicated to teaching all classes offered through IET
New *7D Diamond Healing.
Also available ~ Spiritual Direction, IET Sessions - Private & Distance, Reiki Sessions, 7th Dimensional Diamond Healing, Sound Healing with Tibetan Singing Bowls.
Classes
Practitioner Trainings held throughout Canada. If you would like to Host a class in your area please contact Kamari for arrangements
Date/Time

Class

Location

Fee

Contact

June 04, 2023
9:30 AM - 6:00 PM

Basic
Entire Class

Niagara
ON
Canada

$225

July 16, 2023
9:30 AM - 6:00 PM

Intermediate
Entire Class

Niagara
ON
Canada

$250

July 23, 2023
9:30 AM - 6:00 PM

Advanced
Entire Class

Niagara
ON
Canada

$250

September 03, 2023
9:30 AM - 6:00 PM

Intermediate
Entire Class

Niagara
ON
Canada

$250

September 08, 2023
6:00 PM - 10:00 PM

Intensive (Basic & Int & Adv)
Part 1

Niagara
ON
Canada

$650

September 09, 2023
9:30 AM - 6:00 PM

Intensive (Basic & Int & Adv)
Part 2

Niagara
ON
Canada

$650
Includes 3 classes

September 10, 2023
9:30 AM - 6:00 PM

Intensive (Basic & Int & Adv)
Part 3

Niagara
ON
Canada

$650
Includes 3 classes

September 16, 2023
9:30 AM - 6:00 PM

Master-Instructor
Part 1

Halifax
NS
Canada

$845

September 17, 2023
10:00 AM - 5:00 PM

Master-Instructor
Part 2

Halifax
NS
Canada

$845
Included in 1st day

September 23, 2023
9:30 AM - 6:00 PM

Master-Instructor
Part 1

Niagara
ON
Canada

$845
includes lunch

September 24, 2023
10:00 AM - 5:00 PM

Master-Instructor
Part 2

Niagara
ON
Canada

$845
fee includes both days

October 01, 2023
9:30 AM - 6:00 PM

Intermediate
Entire Class

Niagara
ON
Canada

$250

October 08, 2023
9:30 AM - 6:00 PM

Basic
Entire Class

Niagara
ON
Canada

$225

October 18, 2023
6:00 PM - 10:00 PM

Intensive (Basic & Int & Adv)
Part 1

Calgary
AB
Canada

$650
Includes 3 classes

October 19, 2023
10:00 AM - 6:00 PM

Intensive (Basic & Int & Adv)
Part 2

Calgary
AB
Canada

$650
Includes 3 classes

October 20, 2023
10:00 AM - 6:00 PM

Intensive (Basic & Int & Adv)
Part 3

Calgary
AB
Canada

$650
Includes 3 classes

October 21, 2023
9:30 AM - 6:00 PM

Master-Instructor
Part 1

Calgary
AB
Canada

$845

October 22, 2023
10:00 AM - 5:00 PM

Master-Instructor
Part 2

Calgary
AB
Canada

$845
fee includes both days

November 12, 2023
9:30 AM - 6:00 PM

Basic
Entire Class

Niagara
ON
Canada

$225

November 17, 2023
6:00 PM - 10:00 PM

Intensive (Basic & Int & Adv)
Part 1

Niagara
ON
Canada

$650
Includes 3 classes

November 18, 2023
10:00 AM - 6:00 PM

Intensive (Basic & Int & Adv)
Part 2

Niagara
ON
Canada

$650
Includes 3 classes

November 19, 2023
9:30 AM - 6:00 PM

Intensive (Basic & Int & Adv)
Part 3

Niagara
ON
Canada

$650
Includes 3 classes

November 26, 2023
10:00 AM - 6:00 PM (EST)

Healing Angels
Entire Class

Niagara
ON
Canada

$210