Featured Master-Instructor
David Gleekel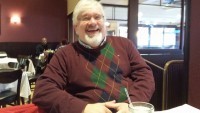 About
David began has been working with IET since 2005 and has been a Master Instructor since 2009 and a MI Trainer since 2017. His path also includes being Master-Teacher in Usui Shiki Ryoho, Usui Reiki Ryoho, Gendai Reiki, Karuna Reiki (R), Komyo Reiki, Sekhem-Seichim-Reiki, Shamanic Reiki, and Lightarian Reiki. In addition to his Reiki training, he also actively works with Shamanic Healing. He also did his B.A. in Linguistics and M.B.A. in Marketing and International Business. He speaks English, French, Italian, German, and Hebrew.
Services
*Healing Sessions
*Intuitive Sessions
*Workshops
*Healing Events
*Speaker Services
Classes
Most classes are offered at our offices in Rockville, Maryland, but we are open to teaching around the U.S. Contact us for more information or to sponsor a course. We offer healing and intuitive sessions in person or via Zoom.
This instructor has no classes scheduled at this time.