Featured Master-Instructor
Maria Kramer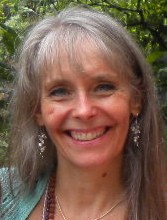 The Empowered Heart Center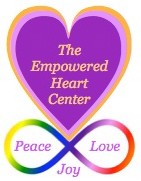 Nokomis, FL, USA
Phone: 516-662-8819
Email: MariaKramer@awakenpeaceandlove.com
Website: http://www.awakenpeaceandlove.com
Facebook: https://www.facebook.com/maria.kramer.58
Twitter: https://www.twitter.com/https://twitter.com/Awakentojoy
About
Maria is the founding Director of The Empowered Heart Center located in Nokomis, FL, USA. Maria became an IET Master-Instructor in 2003 and has been a Certified IET Master-Instructor Trainer since 2012. She is an ordained Interfaith Minister, Transformational Catalyst, Inspirational Speaker and Author. She facilitates private sessions, Angel classes, Self-Ascension events, Meditation, Empowerment workshops in US and internationally, in person, via Skype and Tele~conference.


Maria's life's purpose is to empower others to heal themselves physically, mentally, emotionality, spiritually and financially. She is passionate about inspiring others to step out of the matrix, discover, activate, and live their soul's purpose with ease, joy, fun, grace and witness others experience the beauty, love and return to wholeness that IET® offers. She has an extensive IET® teaching record and one of the top IET® Master-Instructors for many years.

Services
Private Sessions
Maria is available for private sessions and to teach all three levels of IET (Basic, Intermediate and Advanced) to those interested in becoming a Practitioner.
Steps 1-14 of the Steps to Transformation are available as profound deep private healing sessions.

Monthly Events are:
FREE monthly support Video/Conference calls for IET Master-Instructors.
Self-Ascension Meditation and LightLanguage Sound Healing gatherings
Remote/Distance Group IET Healing sessions
Moon Meditations

Special 5 day event December 29, 30, 31, January 1, 2 2018 in Nokomis Florida
Come celebrate with Maria and kick off the new year in high gear with the angels. We are gifted a powerful window of sacred time as the full moon blesses us on 1/1/18. This weekend will set the stage for 2018. So join together for an epic weekend of letting the old limitations go and embrace the new higher vibrational infinite limitless being that you are. Grow your wings and create the dream life you k...
Classes
Basic, Intermediate, Advanced, Master-Instructor, Power Steps to Transformation, Higher Steps to Transformation, Healing Angels, IET for Pets, Angelic Reunions, Raise your Reach-Deepen your Practice, How to Teach IET, Refresher Class.
Date/Time

Class

Location

Fee

Contact

May 30, 2018
9:30 AM - 6:00 PM

Basic
Entire Class

Fort Wayne
IN
USA

$215
625 for intensive

May 31, 2018
9:30 AM - 6:00 PM

Intermediate
Entire Class

Fort Wayne
IN
USA

$230
625 for intensive

June 01, 2018
9:30 AM - 6:00 PM

Advanced
Entire Class

Fort Wayne
IN
USA

$230
625 for intensive

June 02, 2018
9:30 AM - 6:00 PM

Master-Instructor
Part 1

Fort Wayne
IN
USA

$695
Early Bird 5/5/18

June 03, 2018
9:30 AM - 6:00 PM

Master-Instructor
Part 2

Fort Wayne
IN
USA


See part 1

June 04, 2018
9:30 AM - 5:00 PM

IET Festival of Angelic Light
Entire Class

Fort Wayne
IN
USA

$125

June 11, 2018
11:00 AM - 1:00 PM

IET Session Practice
Entire Class

Nokomis
FL
USA

Free
Potluck Lunch

June 13, 2018
12:00 PM - 1:00 PM (EST)

MI Teleconference (MI only)
Entire Class

Via TELE-CONFERENCE
FL
USA


FREE

July 09, 2018
11:00 AM - 1:00 PM

IET Session Practice
Entire Class

Nokomis
FL
USA

Free
Potluck Lunch

July 11, 2018
12:00 PM - 1:00 PM (EST)

MI Teleconference (MI only)
Entire Class

Via TELE-CONFERENCE
FL
USA


FREE

August 08, 2018
12:00 PM - 1:00 PM (EST)

MI Teleconference (MI only)
Entire Class

Via TELE-CONFERENCE
FL
USA


FREE

August 13, 2018
11:00 AM - 1:00 PM

IET Session Practice
Entire Class

Nokomis
FL
USA

Free
Potluck Lunch

September 10, 2018
11:00 AM - 1:30 PM

IET Practitioner\'s Practice
Entire Class

Nokomis
FL
USA

Free
Potluck Lunch

September 12, 2018
12:00 PM - 1:00 PM (EST)

MI Teleconference (MI only)
Entire Class

Via TELE-CONFERENCE
FL
USA


FREE

September 19, 2018
9:30 AM - 6:00 PM

Basic
Entire Class

Cleveland
OH
USA

$215
625 for intensive

September 20, 2018
9:30 AM - 6:00 PM

Intermediate
Entire Class

Cleveland
OH
USA

$230
625 for intensive

September 21, 2018
9:30 AM - 6:00 PM

Advanced
Entire Class

Cleveland
OH
USA

$230
625 for intensive

September 21, 2018
6:45 PM - 9:00 PM

IET Festival of Angelic Light
Entire Class

Cleveland
OH
USA

$35

September 22, 2018
9:30 AM - 6:00 PM

Master-Instructor
Part 1

Cleveland
OH
USA

$695
Early Bird 8/22/18

September 23, 2018
9:30 AM - 6:00 PM

Master-Instructor
Part 2

Cleveland
OH
USA


see day 1

October 08, 2018
11:00 AM - 1:30 PM

IET Practitioner\'s Practice
Entire Class

Nokomis
FL
USA

Free
Potluck Lunch

October 10, 2018
12:00 PM - 1:00 PM (EST)

MI Teleconference (MI only)
Entire Class

Via TELE-CONFERENCE
FL
USA


FREE

October 20, 2018
9:30 AM - 6:00 PM

Basic
Entire Class

Kihei
HI
USA

$333
$888 all 3 days

October 21, 2018
9:30 AM - 6:00 PM

Intermediate
Entire Class

Kihei
HI
USA

$333
$888 all 3 days

October 22, 2018
9:30 AM - 6:00 PM

Advanced
Entire Class

Kihei
HI
USA

$333
$888 all 3 days

October 27, 2018
9:30 AM - 6:00 PM

Master-Instructor
Part 1

Kihei
HI
USA

$888
Early Bird 9/27/18

October 28, 2018
9:30 AM - 6:00 PM

Master-Instructor
Part 2

Kihei
HI
USA


see day 1

November 14, 2018
12:00 PM - 1:00 PM (EST)

MI Teleconference (MI only)
Entire Class

Via TELE-CONFERENCE
FL
USA


FREE

December 10, 2018
11:00 AM - 1:30 PM

IET Practitioner\'s Practice
Entire Class

Nokomis
FL
USA

Free
Potluck Lunch

December 12, 2018
12:00 PM - 1:00 PM (EST)

MI Teleconference (MI only)
Entire Class

Via TELE-CONFERENCE
FL
USA


FREE