Class Name: Master-Instructor
Location: Hempstead NY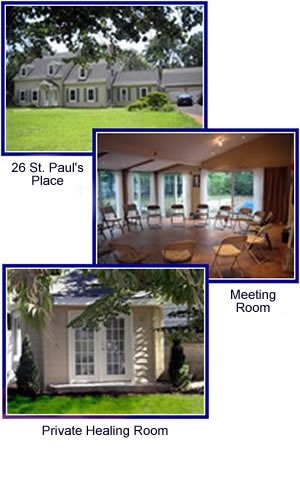 Center for Inner Healing
26 St Paul\'s Place
Hempstead, NY, USA
516-662-8819
Class Description
Lift into Loving you and your life fully.

Are you ready to improve all aspects of your life,
release all limitations and create the life of your dreams?
Is your soul calling you to be of higher service as you interact with people in your daily life?

"If you align your will with that of this creative force, you will find yourself pleased beyond your wildest dreams." Angel Ariel, from Interview with and Angel.

Reach for the Stars and Bring Your Vision to Life. Join us for our two-day life changing Empowerment NEW YOU Master-Instructor Certification Class. It is all about vibration and being in alignment with the highest we can. Lift and you will shift. Words cannot express the transformation that happens to anyone you attends in this class. Are you ready to change your life and be the Earthangel you are destined to be?

This IET Master-Instructor class will greatly empower your ability to Envision, Embrace, and Enact the Energetic Potential of your vision and dreams and bring them alive in the world. By focusing on optimizing your 12-Strand DNA, this class will open your energetic pathways to true manifestation and support you in living the life beyond your wildest dreams.

Learn and practice the Blessing Bowl Process, Sacred Heartnetting, 12-Strand DNA Alignment, I-Chi Process, IET Power Bursts, Amplifying IET Energy, Attune Your Students & Re-Attune Yourself, Hearthug, be empowered to teach, take your self care practice to a new level and so much more ...
Date: February 9 & February 10, 2019
Time: 9:30 AM - 6 PM
Instructor: Maria Kramer
Location Description: Spend the weekend in our sacred beautiful serene Healing center in Cathedral Gardens in Hempstead in the heart of Nassau County NY. Conveniently located close to Garden City, Mineola, public transportation via train or bus from east and west.
Student Price: $755
Student Early Bird Price: $695 If Registered By: 01/19/2019
Deposit: $230
Reviewers Price: $245
Reviewers Early Bird Price: $195 If Registered By: 01/19/2019
Reviewers Deposit: Full Fee
Lunch Description: You have the choice of going out both Saturday and Sunday or you can bring your own and enjoy on the premises. Water and tea will be provided. Students will be responsible for the cost of lunch.
Maximum Number of Students: 18
Maximum Number of Reviewers: 4

Contact Details
Phone:
516-662-8819
Email:
awakenpeaceandlove@gmail.com
Website:
https://awakenpeaceandlove.com/iet-masterinstructor/
---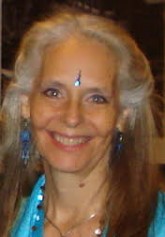 About Maria LAria Raa Kramer
Maria is the founding Director of The Empowered Heart Center located in Nokomis, FL, USA. Maria became an IET Master-Instructor in 2003 and has been a Certified IET Master-Instructor Trainer since 2012. She is an ordained Interfaith Minister, Transformational Catalyst, Inspirational Speaker and Author. She facilitates private sessions, Angel classes, Self-Ascension events, Meditation, Empowerment workshops in US and internationally, in person, via Skype and Tele~conference. Maria's life's purpose is to empower others to heal themselves physically, mentally, emotionally, spiritually and financially. She's passionate about inspiring others to step out of the matrix, discover, activate, and live their soul's purpose with ease, joy, fun, grace and witness others experience the beauty, love and return to wholeness that IET® offers. She has an extensive IET® teaching record and one of the top IET® Master-Instructors for many years.