Class Name: Unified (Basic & Healing Angels)
Location: White Farmhouse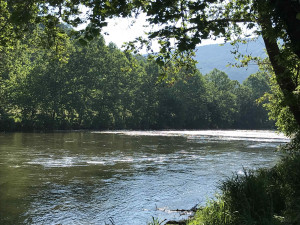 Riverview Farm
2044 Riverview Drive
Toms Brook, VA, USA
703-309-4917
Class Description
Engage with Healing Angels to power IET Basic Level practices. This class is a delightful blend of Angels and powerful hands-on healing work. Healing Angels is a series that is healing in itself, giving the power of connection to feel the presence, guidance and protection of each of 9 Angels. Learn the Basic Level foundational IET Integration Points, their challenges of specific blocked energies, and the Healing Angel associated with each one. Class begins with Basic Level attunement to power up connection and ability to channel the healing energy provided by angels as you move through the IET healing system. You will feel the connection and "personality" of each angel as we connect with each one. This powerful class deepens Basic Level Class and provides life long connections with healing energies. Healing Angels is recommended as a prerequisite for IET Steps to Transformation and Higher Steps to Transformation.
Date: July 29-30, 2023
Time: 9:30 AM-6PM
Instructor: Janice K Williams
Location Description: Connecting with healing energies is easy and natural at the White Farmhouse on Riverview Farm, with a half mile of private River frontage to explore and enjoy. The riverside is carefully maintained for walking pleasure and features a gazebo with a fire pit for gatherings. Kayaks are included. Stay on the premises, master suite is $100/ night, 3 other beds avail for $50/ night. LINK TO PHOTOS: https://www.vrbo.com/3513167ha?adultsCount=5&arrival=2023-07-28&departure=2023-07-31
Student Price: $500
Student Early Bird Price: $444 If Registered By: 06/26/2023
Deposit: $244
Lunch Description: The white farmhouse has a full kitchen, bring any food you'd like to have for lunch Coffee, tea and healthy snacks are provided Lunch delivery is limited but available from local pizza shops Several wonderful places to pick up lunch in the area
Maximum Number of Students: 12
Notes: Make your weekend complete by staying at the white farmhouse! Master suite $100/ night, upstairs rooms will accommodate 3 people- $50/night The location is secluded, private and beautiful See photos on VRBO: https://www.vrbo.com/3513167ha?adultsCount=5&arrival=2023-07-28&departure=2023-07-31
Contact Details
Phone:
703-309-4917
Email:
janice@shenandoahspirit.com
Website:
http://shenandoahspirit.com
---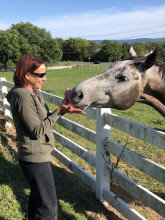 About Janice Williams
As you can see from my photo, I love animals, I professionally do energy work on people and also animals of all kinds! Riverview Farm class location is next door to my house, I teach IET classes at the white farmhouse there. As does my teacher, Karen Simpson! I live in the beautiful Shenandoah Valley of Virginia, the energy of the river and mountains here is of a spiritual, healing nature. I have been practicing energy work professionally for 12 years and am a Licensed Massage Therapist. I am overwhelmingly grateful to Stevan Thayer for generating this series of IET classes- the attunements are profound and make healing energy available to one and all! I am all about spreading healing skills to the world and particularly here in this sacred Valley.