Location: An Chroí Co Meath Ireland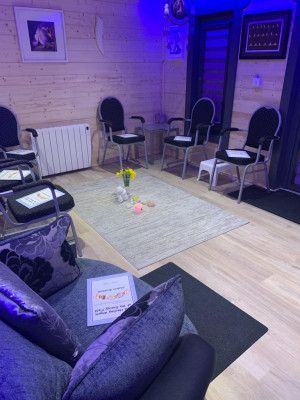 An Chroí
25 Glen Boann
Donnacarney Little
Mornington , Co. Meath, Ireland
00353868281501
Class Description
It's a new year and a new opportunity for you to join me in my beautiful Healing space at An Chroí in Co Meath.
This is the first level of IET training and there are no prerequisites. It is a magical workshop filled with angelic love, learning and alignment.
The Basic Level works at the 1st (physical) and 2nd (emotional) pair of the 12 Strand DNA and provides students with the ability to clear physical and emotional energy blockages from the cellular memory and leave in their place positive physical and emotional energy imprints.

Date: January 29th 2023
Time: 10am
Instructor: Therese Mc Auliffe
Location Description: This beautiful Healing space is located close to a beautiful sandy beach.
Student Price: 180
Deposit: 50
Reviewers Price: 90
Reviewers Deposit: 50
Lunch Description: Light Vegetarian lunch will be supplied. You may also bring your own lunch if you wish.
Maximum Number of Students: 6
Maximum Number of Reviewers: 3

Contact Details
Phone:
00353868281501
Email:
therese@lightingtheway.ie
Website:
http://www.lightingtheway.ie
---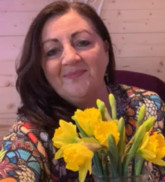 About Therese McAuliffe
I am a gifted healer, teacher, and channel for spirit. I help many people to tap into their powerful, creative self , through: healing sessions, coaching and training. I am the founder of Lighting the Way, a company set up with the clear intention of helping people to find their greatness and zest for life, so that they can live a happy and healthy life. I am an advocate for transformational personal growth. I work diligently as a life coach, spiritual healer, angel card reader, laughter yoga leader, and trainer. I deliver many workshops on intuitive development, healing with angels, personal empowerment, and all levels of Integrated Energy Therapy® (IET).