Location: Winchester, Va 22601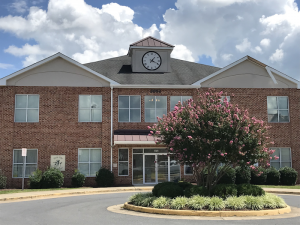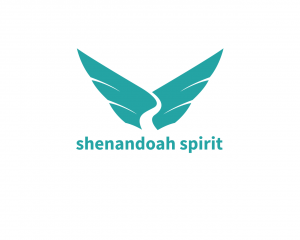 Opequon Center
3052 Valley Avenue
Suite 200
Winchester , VA, USA
703-309-4917
Class Description
Jump into energy healing with both feet and fly with the angels! Basic Level IET is a deep, angel assisted dive into healing that lasts. Learn things like energy theory, the causes and significance of blockages in the human energy system, learn how to channel angelic energy to remove all blockages and instill high healing vibrations in thier place. Receive Basic attunement that will last a life time and charges your DNA to enable you to attract and send healing energy. Basic Level is prerequisite for IET For Pets Class.
Date: February 4, 2023
Time: 9:30 AM-6PM
Instructor: Janice K Williams
Location Description: Join me for class in the lovely Opequon Center (named after the Opequon Creek that flows through town and feeds into the Potomac River). We will be in the Yoga/ Chi Gong studio area on the 2nd floor, my Shenandoah Spirit Energy Work office is located there along with other body work practitioners. The spacious area is one filled with gentle healing energy from all of us practicing there! I provide healthy snacks, coffee and tea, there are several excellent places for take out or to eat in, in very close walking distance.
Student Price: $250
Student Early Bird Price: $225 If Registered By: 01/14/2023
Deposit: $225
Reviewers Price: $200
Reviewers Deposit: $200
Lunch Description: I provide healthy individually wrapped snacks, fruit, chocolate, also green tea, white tea, herbal tea and an assortment of coffees, Peru's Chicken, IJ Cann's , Thai Lotus and Pho Bistro are all close by- walk, order out or eat in, lunch or dinner!
Maximum Number of Students: 8
Maximum Number of Reviewers: 2
Notes: Register for Basic and Intermediate on Sat, Feb 4 and Sun, Feb 5, then take in Advanced on Sat Feb 25 Wear comfortable clothing Reasonably priced hotels very close by Winchester is a beautiful walking city, with the Museum of the Shenandoah Valley and many historical places of interest
Contact Details
Phone:
703-309-4917
Email:
janice@shenandoahspirit.com
Website:
https://shenandoahspirit.com/
---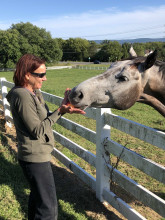 About Janice Williams
As an energy work practitioner I consider myself quite fortunate to live in the Shenandoah Valley of Virginia, a place of sacred energy flowing with the Shenandoah River (Daughter of the Stars ) and magnificent grounding energy provided by the presence of the mountains that form our Valley. The land here has always spoken to me with its quiet strength and healing abilities. I live on the River at the base of a mountain with my 2 dogs and I have 2 cows that I tend on a gorgeous farm next door. I practice energy work as a Reiki Master and at the Advanced Level of Healing Touch, I studied with Dr Fernand Poulin of White Winds Energy Institute for 444 hrs, and am totally captivated by all things IET. The Steps to Transformation have changed my life, the Healing Angels are very real to me, I love doing IET for my clients. Since I found IET, the system has something new and deeply helpful and meaningful for me at every turn of this energy journey and in my life. I have a profound sense of gratitude for Stevan Thayer and his creation of IET in conjunction with the Angels. I am also a 300hr Certified Yoga Teacher and am a Licensed Massage Therapist, since 2012.