Location: Tramore, Co. Waterford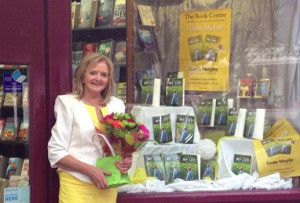 Croi na Feile
Tramore
Strand Road, Tramore
Co. Waterford, Co. Waterford, Ireland
+353 86 8347729
Class Description
The IET Intermediate Level training is a higher vibration than the Basic Level - you will be attuned to the Angelic Violet Ray Intermediate level. This will enable you to pull out and release from the cellular memory any negative energy that is holding you back in life, that may be causing you physical, emotional, mental and spiritual discomfort. You will receive an Intermediate level manual by the Center of Being Inc. where all the information you need to give a healing session is also illustrated.
Date: February 5th, 2023
Time: 9:45am
Instructor: Gretta Murphy
Location Description: Strand Road, Tramore, Co. Waterford. X91 RK83 Overlooking the sea and coastline.
Student Price: 180
Deposit: €70
Reviewers Price: 100
Reviewers Early Bird Price: 100
Reviewers Deposit: €100
Lunch Description: Lunch - choose from a selection of nearby restaurants.
Maximum Number of Students: 6
Maximum Number of Reviewers: 2

Contact Details
Phone:
+353 86 8347729
Email:
alchemygretta@gmail.com
Website:
http://www.alchemygretta.com
---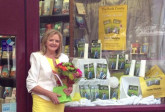 About Gretta Murphy
Gretta trained in the IET Master-Instructor level with the Founder, Stevan Thayer in Woodstock, N.Y. in 1999. She has since taught IET throughout Ireland, Europe and from West to East Australia. As a Trainer,she also teaches the Master-Instructor level. Gretta has trained in many therapies but it is IET that obtains miracles in her life and the lives of others. Gretta's autobiographyt was published in 2014 and has had positive reviews from around the World.