Class Name: Intensive (Basic & Int & Adv)
Location: Columbus OH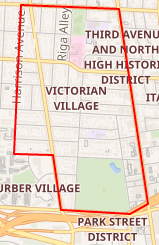 Victorian Village
Columbus, OH, USA
952-913-2323
Class Description
This is a 3-day intensive class & you will be a certified IET Advanced Practitioner upon completion. You will learn self healing, absentee and in person techniques. You will also have the foundation to become an IET Instructor. You will receive beautiful training manuals & certificates for each level completed.

Date: July 29-31, 2022
Time: 6-9pm, 9am-5pm, 9am-5pm
Instructor: Heather Olstad
Location Description: We are being hosted at a home in Victorian Village, Columbus OH There is free on street parking - give yourself some extra time on Friday evening as the neighborhood is generally busy on Friday evenings.
Student Price: $755 USD
Student Early Bird Price: $665 USD If Registered By: 07/02/2022
Deposit: $100
Lunch Description: We will have an hour for lunch on Saturday & Sunday. There are kitchen facilities available so feel free to bring your lunch with you. It appears there are also several restaurants near our location as well.
Maximum Number of Students: 8
Notes: If you are EASILY ABLE to bring a stuffed animal (like a bear) or cabbage patch type doll, great as you will be shown how to do absentee & self healings using these items. If not we will make arrangements. The deposit is due at time of registration & the balance due prior to class start.
Contact Details
Phone:
952-913-2323
Email:
SeekHealing@yahoo.com
Website:
http://Seek-Healing.com
---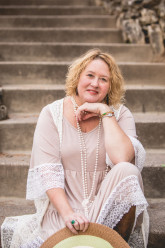 About Heather Olstad
First thing I want to tell you is that I love my job!! Working with clients & students, being a witness to the wonderful healing they allow is a humbling experience. I am truly blessed to have been literally pushed down this path in life! I am a trained psychic medium and these skills really assist me in meeting the needs of each student & client I work with. I have a wicked sense of humor, sometime the mouth of a sailor & always the heart of a healer. I originally come from the worlds of retail, corporate America, as well as growing up in small town ND as a turkey farmer!! I have lived in a metropolitan area for many years & just recently moved to a town of about 850 people, into a home named Ester who has plenty of "opportunities" as she is 109 years old and I am loving it!! I look forward to meeting each of you & having a wonderful experience on the journey of Integrated Energy Therapy!!