Class Name: Master-Instructor
Location: Toms Brook, VA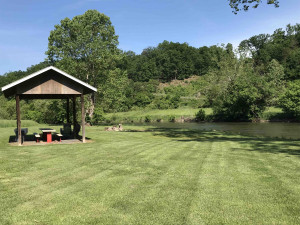 Riverview Farm on the Shenandoah River
1422 Colby Lane
https://www.vrbo.com/3513167ha?adultsCount=3&arriv
Toms Brook, VA, USA
215-266-4444
Class Description
Class Description
Beyond your vision for yourself in the world is the angels' even greater and grander vision for you in the world!! We call this your reach. 

You will begin your Master Instructor journey by identifying your reach for the stars vision for your life!

You receive the IET Master-Instructor attunement and learn and use the IET Master-Instructor 12 Strand DNA techniques! The 12 Strand DNA techniques are designed to open your channels of manifestation and clear your resistance to manifesting your reach and bringing your dreams alive in the world. You will learn to use sacred geometry to harness the IET rays for the 12 Strand alignment technique, the IET powerburst technique, the I-Chi technique, the Karma Clearing technique, and more.

You will learn how to use sacred geometry to give Basic, Intermediate, and Advanced level IET attunements. Then, in support of your living your reach, you will receive 6 Basic, 6 Intermediate, and 6 Advanced re-attunements designed to open and strengthen your channels of manifestation. We call it our IET Energy Fun Fest! 
If teaching is your gift, this class provides you with agendas, guidelines, and suggestions for teaching and certifies you to teach the Basic, Intermediate, Advanced, Pets, Kids, and Healing Angels IET classes.

Tuition includes 145 page Master Instructor manual and related Master Instructor materials. Certificate awarded upon class completion.
Date: October 22 & 23, 2022
Time: 9:30-6:00PM
Instructor: Karen A. Simpson IET Master Trainer, RN, CPRP, CYT
Location Description: Our Class will be held at "The Riverview Farm" with a mile of Shenandoah Riverfront situated on a 200 acre farm. It also backs up to the George Washington National Forest. Create your own personal retreat with 2 bedrooms available, one king and one queen with full bath available for only $75 per night. Master Suite will be occupied. See the VRBO Link Details: https://www.vrbo.com/3513167ha?adultsCount=3&arrival=2022-07-22&departure=2022-07-25
Student Price: $777
Student Early Bird Price: $725 If Registered By: 09/25/2022
Deposit: $300
Reviewers Price: $300
Reviewers Early Bird Price: $250 If Registered By: 09/25/2022
Reviewers Deposit: $150
Lunch Description: We will have a big pots of vegetarian/vegan soup/chili with accompanying items available. Snacks, coffee, tea and water provided. Please feel free to bring pot luck items to expand our lunch offerings or you can pack and bring your own lunch.
Maximum Number of Students: 10
Maximum Number of Reviewers: 3
Notes: The Riverview Farm is just that-right on the river tucked into a beautiful valley with magnificent views and land energy. Our MI Class will be a retreat weekend at the farm with Friday evening and Sunday evening indoor/outdoor gatherings for social and meditative connections!
Contact Details
Phone:
215-266-4444
Email:
karen@pathwaystolivingwell.com
Website:
http://www.learniet.com/classes/find-a-trainer/trainer-profile/?id=1165
---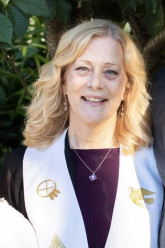 About Karen Simpson
Hello Soul Friends and Family! As a Master Trainer of Integrated Energy Therapy, I bring to you 24+ years of in-depth experience with IET as a client, student and instructor of this amazing healing system. With deep respect & gratitude to my teacher-all of my education in IET was with Stevan Thayer, founder of IET. IET is the technique that healed my life, my past and restored my health and wholeness. I can support you with personal and spiritual development on the path to manifesting your soul mission, becoming an excellent holistic health practitioner/teacher and manifesting your vision for your life. I walk with you in person 1:1 or within a small group to create "whole life wellness" body, emotions, mind and spirit. As a Master Instructor trainer, my goal is to make sure you are fully trained and comfortable with all that you learn in our two day class. As an IET Master Trainer, Registered Nurse, Ordained Interfaith Minister, Certified Yoga Teacher, Certified Psychiatric Rehabilitation Practitioner, Reiki and Heart & Soul Healing Practitioner, my background and experience will support you towards your goals for wellness, health and living the life you love!