Class Name: Master-Instructor
Location: Horsham PA (near Philadelphia)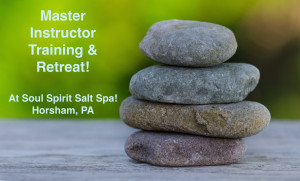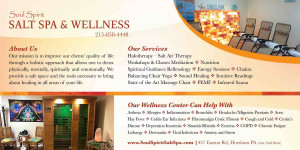 Soul Spirit Salt Spa
457 Easton Road
2nd floor rear
Horsham, PA, USA
215-858-4448
Class Description
Beyond your vision for yourself in the world is the angels' even greater and grander vision for you in the world!! We call this your reach.  You will begin your Master Instructor journey by identifying and claiming your "reach for the stars" vision for your life!

You receive the IET Master-Instructor attunement and learn and use the IET Master-Instructor 12 Strand DNA techniques! The 12 Strand DNA techniques are designed to open your channels of manifestation and clear your resistance to manifesting your reach and bringing your dreams alive in the world. You will learn to use sacred geometry to harness the IET rays for the 12 Strand alignment technique, the IET powerburst technique, the I-Chi technique, the Karma Clearing technique, and more.

You will learn how to use sacred geometry to give Basic, Intermediate, and Advanced level IET attunements. Then, in support of your living your reach, you will receive 6 Basic, 6 Intermediate, and 6 Advanced re-attunements designed to open and strengthen your channels of manifestation. We call it our IET Energy Fun Fest! 

If teaching is your gift, this class provides you with agendas, guidelines, and suggestions for teaching and certifies you to teach the Basic, Intermediate, Advanced, Pets, Kids, and Healing Angels IET classes.

Date: February 25th & 26th, 2023
Time: 9:30-6PM
Instructor: Karen Simpson RN, PRP, CYT, IET Master Trainer
Location Description: Create your own "Master Instructor Retreat" at Soul Spirit Salt Spa before or after your Master Instructor Class! Dottie Gannotti, IET Master Instructor owns and operates the salt spa and is sponsoring our class! You can come a day early or stay a day later and schedule services to maximize your Master Instructor attunement and healing! Schedule services such as salt room with halo therapy, foot soak detox, chair massage in state of the art massage chair, infrared sauna and/or PEMF energetic healing and balancing and other offerings. Spa Services are very reasonably priced!
Student Price: $777
Student Early Bird Price: $725 If Registered By: 01/30/2023
Deposit: $300
Reviewers Price: $300
Reviewers Early Bird Price: $250 If Registered By: 01/30/2023
Reviewers Deposit: $150
Lunch Description: We will provide healthy vegan/vegetarian soup, bread, snacks, coffee and tea each day. There are several restaurants and grocery stores nearby where you can also purchase your lunch/snacks and items you may personally need. Feel free to bring your own lunch, refrigeration is available.
Maximum Number of Students: 9
Maximum Number of Reviewers: 3
Notes: Please contact Karen directly to register at 215-266-4444. You can call Dottie to inquire and schedule spa services 215-858-4448. Tuition includes fully illustrated 145 pg MI manual and related materials to help get you started! Wear comfortable clothes and bring any comfort items you need.
Contact Details
Phone:
215-266-4444
Email:
karen@pathwaystolivingwell.com
Website:
http://www.learniet.com/classes/find-a-trainer/trainer-profile/?id=1165
---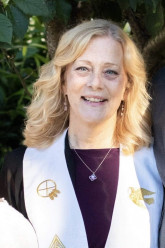 About Karen Simpson
Hello Soul Friends and Family! As a Master Trainer of Integrated Energy Therapy, I bring to you 20+ years of in-depth experience with IET as a client, student and instructor of this amazing healing system. With deep respect & gratitude to my teacher-all of my education in IET was with Stevan Thayer, founder of IET. IET is the technique that healed my life, my past and restored my health and wholeness. I can support you with personal and spiritual development on the path to manifesting your soul mission, becoming an excellent holistic health practitioner/teacher and manifesting your vision for your life. I walk with you in person 1:1 or within a small group to create "whole life wellness" body, emotions, mind and spirit. As a Master Instructor trainer, my goal is to make sure you are fully trained and comfortable with all that you learn in our two day class. I am available in person at my location in northwest Philadelphia for IET-Personal Development sessions & classes. I can also work with you or by Skype/Zoom for IET review/support and remote energy therapy sessions. IET is a way of life in our home, my beloved husband Bill Simpson is also a Master Instructor! As an IET Master Trainer, Registered Nurse, Ordained Interfaith Minister, Certified Yoga Teacher, Certified Psychiatric Rehabilitation Practitioner, Reiki and Heart & Soul Healing Practitioner, my background and experience will support you towards your goals for wellness, health and life you...