Class Name: Master-Instructor
Location: Sedona, AZ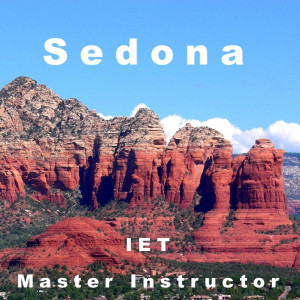 Private home in Sedona
Very close to Whole Foods Sedona
Location address given upon registration
Sedona, AZ, USA
818-913-9691
Class Description
Ready to reach for the Stars and step into your Self-Mastery during this life altering 2 day power packed hands on practice IET® Master-Instructor class in beautiful Sedona.
These processes can be used in any area of your life and enhance your business and field no matter what it is.

Are you ready to improve all aspects of your life,
release all limitations and create the life of your dreams?
Is your soul calling you to be of higher service as you interact with people in your daily life?

Receive the IET Master-Instructor Attunement, which activates your 6th pair of Spiritual DNA.
Learn and practice how to optimize Your DNA – Discover and Live Your Reach – The Blessing Bowl Process – Sacred Heart~netting – 12-Strand DNA Alignment - I-Chi Process – IET Power Bursts – Amplifying IET Energy – Attune Your Students & Re-Attune Yourself – Be Certified to Teach IET and much more...
Date: October 22-23, 2022
Time: 9:30am-6:00pm Saturday; 9:30am-5:30pm Sunday
Instructor: Keith Horwitz
Location Description: This class is being held in a private home in central Sedona. A two minute drive to Whole Foods. On a quiet street with free parking.
Student Price: $770
Student Early Bird Price: $725 If Registered By: 09/23/2022
Deposit: $230
Reviewers Price: $245
Reviewers Early Bird Price: $205 If Registered By: 09/23/2022
Lunch Description: A healthy plant based meal is provided and will be served both days. If you have any dietary requirements please bring what you need and feel free to utilize the kitchen.
Maximum Number of Students: 6
Maximum Number of Reviewers: 2

Contact Details
Phone:
818-913-9691
Email:
Keith@AumAndGarden.com
Website:
https://keithhorwitz.com/iet-mi-class-details
---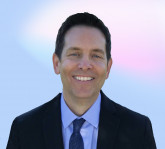 About Keith Horwitz
Keith is a certified IET Master Instructor Trainer and has been an IET Master-Instructor since 2002, and a top teacher for many years. He is both a Practitioner and Instructor,located in Sherman Oaks, CA. He is the co-creator of Aum & Garden, a metaphysical store which sells gifts and books, as well as hosting spiritual events and serving as a resource for the community. He graduated from the Agape University in 2007 and is an Agape Licensed Spiritual Practitioner (ALSP). He loves animals, and from 2007 became team leader for the Animal Kinschip Ministry (AKM) at Agape. Since 2008 he is certified as an Evolutionary Astrologer. In 2012 Keith received his Agape ministerial license after completing a four year study of world religions, metaphysics, mysticism and quantum science. During his entire journey his Angels and the gift of IET have been central to his practice and path of transformation and enlightenment.