Class Name: Master-Instructor
Location: Lansing MI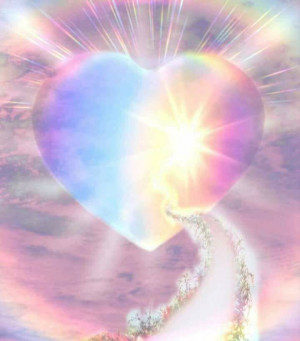 Manifested Harmony
You will receive address upon registration
Lansing, MI, USA
516-662-8819
Class Description
Ready to reach for the Stars and step into your Self-Mastery during this life altering 2 day power packed hands on practice IET® Master-Instructor class in Luscious Lansing MI. This is a Wednesday and Thursday class
These processes can be used in any area of your life and enhance your business and field no matter what it is.

Are you ready to improve all aspects of your life,
release all limitations and create the life of your dreams?
Is your soul calling you to be of higher service as you interact with people in your daily life?

Receive the IET Master-Instructor Attunement, which activates your 6th pair of Spiritual DNA.
Learn and practice how to optimize Your DNA – Discover and Live Your Reach – The Blessing Bowl Process – Sacred Heart~netting – 12-Strand DNA Alignment - I-Chi Process – IET Power Bursts – Amplifying IET Energy – Attune Your Students & Re-Attune Yourself – Be Certified to Teach IET and much more...

Date: June 8 & June 9, 2022
Time: 9:30 AM -6:00 PM Both Days
Instructor: Maria L'Aria Raa Kramer
Location Description: Lansing MI has many historical sites and abundance of GREEN nature parks, forests, rivers and many sacred lands on a peninsula between Lakes Huron and Michigan. Centrally located and easily reachable from Cedar Rapids & Detroit MI, Fort Wayne & Southbend IN, Cleveland & Toledo OH, Chicago IL, Milwaukee WI, Pittsburg PA
Student Price: $848
Student Early Bird Price: $800 If Registered By: 05/05/2022
Deposit: $230
Reviewers Price: $400
Reviewers Early Bird Price: $333 If Registered By: 05/05/2022
Reviewers Deposit: $333
Lunch Description: Students are responsible for bringing their own lunch. We will stay on premises for lunch.
Maximum Number of Students: 12
Maximum Number of Reviewers: 4
Notes: Hosted by Master-Instructor Allie Phillips in a private residence Pre-requisite class Dates: April Basic 14, Intermediate 15, Advanced 16 https://manifestedharmony.com/ietclasses/ or email allie@manifestedharmony.com
Contact Details
Phone:
516-662-8819
Email:
awakenpeaceandlove@gmail.com
Website:
https://awakenpeaceandlove.com/iet-masterinstructor/
---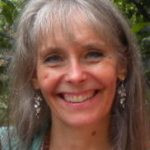 About Maria Kramer
Maria L'Aria Raa is the founding Director of The Empowered Heart Center located in Venice FL, USA. L'Aria started her journey with IET in April 2002, became an IET Master-Instructor in 2003 and has been a Certified IET Master-Instructor Trainer since 2012. She is an ordained Interfaith Minister, Transformational Catalyst, Inspirational Speaker and Author. She facilitates private sessions, Angel classes, Self-Ascension events, Meditation, Empowerment workshops, in person, via Skype and Tele~conference. Maria's life's purpose is to guide others in reclaiming their Sovereign Free Divinity, empower them to heal themselves physically, mentally, emotionality, spiritually and financially. She is passionate about inspiring others to step out of the matrix of fear, discover, activate, and live their soul's purpose and mission with ease, joy, fun, grace and witness others experience the beauty, love and return to wholeness that IET® offers.