Class Name: Master-Instructor
Location: Urban Bliss Holistic Centre
8 Hyde Business Park
Pennyburn Industrial Estate
Derry BT480lu, Co. Londonderry, Northern Ireland
0044 75 47744578
Class Description
IET Master-Instructor Level works at the 6th pair (alignment with the Divine) of the 12 Strand DNA and provides students with the ability to activate the DNA of others and attune them to the Basic, Intermediate, and Advanced Levels.
YOU WILL BE CERTIFIED TO TEACH IET BASIC, INTERMEDIATE, ADVANCED, IET for PETS, IET for KIDS, STEPS to TRANSFORMATION and HEALING ANGELS CLASS .
"Master" refers to the mastery of the IET energy that you will receive in this class which results in the full expansion of the IET energy ray and brings an even stronger level of IET energy through to the practitioner during self-treatment, absentee, and client sessions. "Instructor" refers to your ability to teach IET classes.
Prerequisites: IET Master-Instructor classes are open to IET students who have completed the IET Basic, Intermediate, and Advanced levels by the time of the class. Many students who take this class have little or no practice yet in using their IET skills with others. This IET Master-Instructor class will greatly empower your ability to Envision, Embrace, and Enact the Energetic Potential of your vision and dreams and bring them alive in the world. By focusing on optimizing your 12 Strand DNA, this class will open your energetic pathways to manifestation and support you in living the life that you are destined to live. This class offers you an opportunity to be in vibrational alignment with your dreams and desires.
Date: April 23rd 2022
Time: 9.30am - 6.00pm
Instructor: Edmund Carroll
Student Price: £690
Student Early Bird Price: £630 If Registered By: 03/23/2022
Deposit: £175
Reviewers Price: £750
Reviewers Early Bird Price: £315 If Registered By: 03/23/2022
Reviewers Deposit: £175
Lunch Description: Lunch is not included in the Class Fee. Please bring Packed Lunch or Sandwiches. Tea/Coffee and Biscuits available throughout the 2 Days of class Free Parking Available
Maximum Number of Students: 15
Maximum Number of Reviewers: 5

Contact Details
Phone:
00353 87 6799152
Email:
edmondcarroll@msn.com
---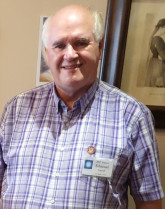 About Edmund Carroll
Edmund is a certified IET Master Instructor Trainer and is located in Athboy, Co. Meath, Ireland. He is married to Goretti for over 40 years. Learning IET provided him with many opportunities and techniques to develop and share his many gifts, and to support students in realizing their Goals and Dreams with confidence.He became an IET Master-Instructor in 2003 and an IET Trainer in 2013. He is a Certified Fetac Level 6 Life Coach and Certified "Train the Trainer" Graduate. Edmond has taught many IET Classes throughout Ireland, Northern Ireland and the UK. He is available to support his students and MI's by Email, Skype, or Facebook.He has created Support Groups on Facebook for IET Master Instructors