Location: Saugerties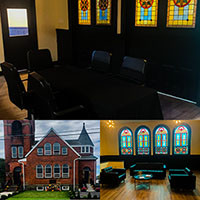 The Center of Being
32 Partition St
Saugerties, NY, USA
(845) 657-7220
Class Description
The advanced level aligns and expands your fourth pair (genetic soul profile) and fifth pair (soul cluster) of your 12-strand-DNA. This gives you the ability to discover your soul's purpose, enhance your spiritual growth, remove resistance to embracing your soul's mission, release the fear enacting your soul's mission. You will learn techniques that will help you gain a clear picture of your life's purpose including vision board, manifestation processes, soul star clearing, and heartnetting.
Date: April 3, 2022
Time: 9:30-5:30 pm EST
Instructor: Barbara Stepniak
Location Description: Saugerties is a quaint town about 2 hours north of NYC. It is located near the scenic Hudson River. You get a small-town feel and a vibrant artistic vibe. There is a variety of small shops and restaurants all within walking distance.
Student Price: $266
Lunch Description: There is a variety of restaurants and cafes within walking distance.
Maximum Number of Students: 2

Contact Details
Phone:
(845) 657-7220
Email:
info@barbarastepniak.com
Website:
https://www.barbarastepniak.com
---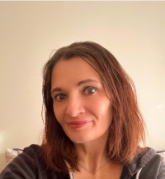 About Barbara Stepniak
Barbara is the Managing Director of the Center of Being, a certified IET® Master-Instructor Trainer, Life Coach, Guided Imagery Coach, MBF Coach, Holistic Wellness Coach, Reiki Practitioner, IET Practitioner. For over ten years, she studied and used these alternative therapies. It is these therapies and techniques that transformed her life during the most challenging times. Through these experiences, she gained the love and passion for alternative holistic therapies. After ten plus years, she is still incorporating these techniques causing her life to continue to shift in unexpected ways. Barbara works with students and clients to empower them to engage in self-care and self-awareness, helping them understand that it is in their power to create the life they want and control how they feel. Being mindful when we respond rather than react to life helps create the balance we seek. Her work includes a mixture of techniques customized for each student or client to walk away with simple tools they can use to improve mental, emotional, and physical wellness. It's all about education while realizing confidence is as simple as knowing we are capable of anything with the right mindset. It is the time to get those "issues out of your tissues" and live the life you love and love the life you live!