Class Name: Master-Instructor
Location: Garden City (Long Island), New York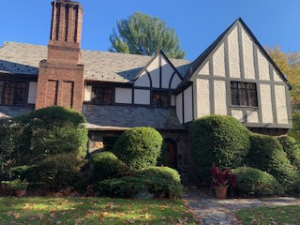 Private Residence
Address provided after Registration
Garden City(Long Island), NY, USA
516-680-2463
Class Description
IET Master-Instructor Level works at the 6th pair (alignment with the Divine) of the 12 Strand DNA and provides students with the ability to activate the DNA of others and attune them to the Basic, Intermediate, and Advanced Levels.
YOU WILL BE CERTIFIED TO TEACH IET BASIC, INTERMEDIATE, ADVANCED, IET for PETS, IET for KIDS, STEPS to TRANSFORMATION and HEALING ANGELS CLASS .
"Master" refers to the mastery of the IET energy that you will receive in this class which results in the full expansion of the IET energy ray and brings an even stronger level of IET energy through to the practitioner during self-treatment, absentee, and client sessions. "Instructor" refers to your ability to teach IET classes.
Prerequisites: IET Master-Instructor classes are open to IET students who have completed the IET Basic, Intermediate, and Advanced levels by the time of the class. Many students who take this class have little or no practice yet in using their IET skills with others. This IET Master-Instructor class will greatly empower your ability to Envision, Embrace, and Enact the Energetic Potential of your vision and dreams and bring them alive in the world. By focusing on optimizing your 12 Strand DNA, this class will open your energetic pathways to manifestation and support you in living the life that you are destined to live. This class offers you an opportunity to be in vibrational alignment with your dreams and desires.
Date: April 2-3,2022
Time: 9:00 AM-5:30PM both days
Instructor: Harriette S. McDonough.
Location Description: Train: Long Island Rail Road from NYC to closest Station ( 2 different train lines): Mineola or Garden City Many reasonably priced hotels near Garden City/Uniondale area: La Quinta, Hyatt, Marriott. By Car: Easy access from Long Island Expressway and Grand Central Parkway traveling east or west to Garden City: New Hyde Park Rd Exit. By plane: JFK 20 mins by car to Garden City.
Student Price: $825
Student Early Bird Price: $750 If Registered By: 03/01/2022
Deposit: $250
Reviewers Price: $400
Reviewers Early Bird Price: $400
Reviewers Deposit: $200
Lunch Description: Garden City has many food options for pick up or delivery: Food for Thought- Organic, Health Burger Spot: Meat and Veggie Burgers Taku- Japanese Garden City Deli Orchid -Chinese NY Soup Exchange- Many soups and sandwiches
Maximum Number of Students: 8
Maximum Number of Reviewers: 2
Notes: Due to COVID -19 changing mandates, please know that you may be required to wear a mask throughout the 2 day training- vaccinated or not. I will keep you posted as we get closer to April 2, 2022.
Contact Details
Phone:
516-680-2463
Email:
harriettemcd@gmail.com
Website:
http://threearms.com
---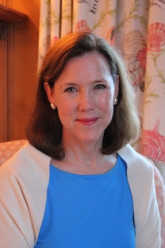 About Harriette McDonough
Harriette S. McDonough, L.C.S.W., DCEP, ACP-EFT* is a NYS Licensed Clinical Social Worker and earned her MSW from Adelphi University and a B.A. in Education from Denver University. She also has earned Diplomate of Comprehensive Energy Psychology (DCEP) and ACP- EFT (Emotional Freedom Techniques) post graduate certifications from the Association of Comprehensive Energy Psychology as well as being an advanced practitioner in many energy balancing approaches. Harriette has been a practitioner/teacher of Integrated Energy Therapy since early 2000s. In her energy balancing coaching practice Harriette works with children, adolescent, young adults and their mothers. *Not practicing Psychotherapy