Class Name: Master-Instructor
Location: Rochester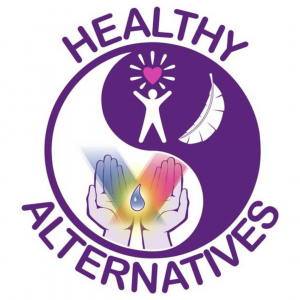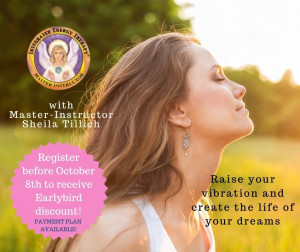 Healthy Alternatives Wellness Center
4358 Culver Rd, Rochester, NY 14622
Rochester, NY, USA
5853133996
Class Description
It's time to step into your Magnificence and Live your souls' purpose!
Join us for our two-day life-changing Master-Instructor certification class. Prerequisite: Completion of IET Basic, Intermediate, and Advanced levels by the time of the class.
Master-Instructor Level works at the 6th pair (alignment with the Divine) of the 12 Strand DNA and provides students with the ability to activate the DNA of others and attune them to the Basic, Intermediate, and Advanced Levels.

Are you ready to become the Master of your life?
Are you ready to improve all aspects of your life, raise your vibration and create the life of your dreams?
Is your soul calling to be of higher service as you interact with people in your daily life?
Join us for this life-changing weekend!

Here Is What you Will Gain From Our Class:
This weekend is filled with new processes to support you in lifting into vibrational alignment with your destiny, purpose, and passion beyond that which you can imagine.

* Receive the IET Master-Instructor Attunement which activates your 6th pair of Spiritual DNA
* Learn and practice to optimize your DNA
* Learn the Secrets of IET Sacred Geometry
* Discover and Live Your Reach
* Special Masters Only Techniques
* The Blessing Bowl Process
* Sacred Heart-Netting
* 12-Strand DNA Alignment
* -Chi Process
* IET Power Bursts
* Amplifying IET Energy
* Attune Your Students & Re-Attune Yourself
* Be certified to teach IET and much more....
Date: November 6 - 7, 2021
Time: 9:30 am - 6 pm
Instructor: Sheila Tillich
Location Description: Healthy Alternative Wellness Center is located in Sea Breeze in the northern region of Rochester, NY. It is easy to get to. Take Rt 590 North to the last exit, Sea Breeze Drive.
Student Price: $848
Student Early Bird Price: $800 If Registered By: 10/08/2021
Deposit: none
Reviewers Price: $333 w/wb
Reviewers Early Bird Price: none If Registered By: 10/08/2021
Reviewers Deposit: none
Lunch Description: There will be a lunch break for both days and students are responsible for their own lunches. There are restaurants nearby. Students can sign up for Panara Bread lunch delivery Saturday as they check into class.
Maximum Number of Students: 13
Maximum Number of Reviewers: 2
Notes: MI Reviewing students who need new MI workbooks their reviewer price is $407. Pricing paid in full before registration on October 8, 2021. At Registration checkout, will be the listing for Early Bird prices and Reviewing MI's with or without workbooks.
Contact Details
Phone:
5853133996
Email:
sheila@sheilatillich.com
Website:
https://www.sheilatillich.com
---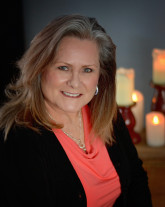 About Sheila Tillich
Reverend Sheila B is a Universal Master Healer. Her mission and passion are to teach self-healing techniques empowering others to transform past traumas and experiences into valuable learning insights to help create a life full of love, joy, and alignment. She is a Meta-Physician helping you shape your life's perspective through exciting esoteric reality. She is a certified IET Master Instructor Trainer, Certified Unity Field Healing Practitioner, Ordained Metaphysical Minister and Metaphysical Practitioner, Licensed HeartMath® Coach/Mentor, Master USUI Reiki Practitioner, Certified Hospice/Palliative Caregiver, and Global Authorized Host for Lemurian Sisterhood Sacred Circles. Sheila is an educator and trainer in energy practices and energy psychology teaching – changing conscious belief systems into empowerment living!