Class Name: Master-Instructor
Location: Sedona, AZ (Private Home)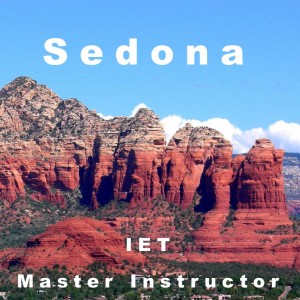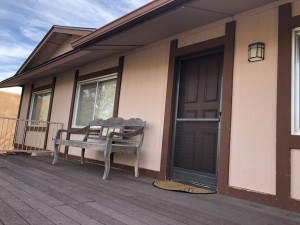 Sedona
Given upon registration
Sedona, AZ, USA
818-913-9691
Class Description
Reach for the Stars & Bring Your Vision to life!

This 2-day Certification Class attunes & certifies YOU to teach the IET® Basic, Intermediate & Advanced level certification classes.

Prerequisites: Must have completed the IET Basic, Intermediate, & Advanced levels..

The IET® Master-Instructor class will greatly empower your ability to Envision, Embrace, & Enact the Energetic Potential of your vision & dreams. By focusing on optimizing your 12 Strand DNA, this class will open your energetic pathways to manifestation & support you in living your best life.

• Claiming & Living Your REACH: Beyond your vision for yourself in the world is the angels' even greater & grander vision for you in the world.
• Learn IET Sacred Geometry: You will receive the IET® Master-Instructor attunement & learn and use the IET® Master-Instructor 12 Strand DNA techniques. You will learn to use sacred geometry to harness the IET® rays for the 12 Strand alignment technique, the Powerburst, I-Chi technique, the Karma Clearing technique, & more.
• IET® Attunements.: You will learn how to use sacred geometry to give Basic, Intermediate, & Advanced level IET attunements. You will receive multiple Basic, Intermediate & Advanced re-attunements designed to open and strengthen your channels of manifestation.
• IET® Materials, This class provides you with agendas, guidelines, and suggestions for teaching, the Basic, Intermediate,Advanced, Pets, Kids, Healing Angels & more..
Date: November 6-7, 2021
Time: Sat. 9:30am-6:00pm; Sun. 9:30am-5:30pm
Instructor: Keith Horwitz
Location Description: Private house in West Sedona.
Student Price: $770
Student Early Bird Price: 710 If Registered By: 10/06/2021
Deposit: $230
Reviewers Price: $255
Reviewers Early Bird Price: $205 If Registered By: 10/06/2021
Reviewers Deposit: $205
Lunch Description: A healthy & delicious plant based meal will be provided each day.
Maximum Number of Students: 6
Maximum Number of Reviewers: 2

Contact Details
Phone:
818-913-9691
Email:
keith@aumandgarden.com
Website:
https://keithhorowitz.com/iet-mi-class-details
---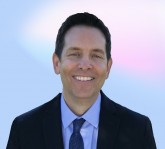 About Keith Horwitz
Keith is a certified IET Master Instructor Trainer and has been an IET Master-Instructor since 2002, and a top teacher for many years. He is both a Practitioner and Instructor,located in Sherman Oaks, CA. He is the co-creator of Aum & Garden, a metaphysical store which sells gifts and books, as well as hosting spiritual events and serving as a resource for the community. He graduated from the Agape University in 2007 and is an Agape Licensed Spiritual Practitioner (ALSP). He loves animals, and from 2007 became team leader for the Animal Kinschip Ministry (AKM) at Agape. Since 2008 he is certified as an Evolutionary Astrologer. In 2012 Keith received his Agape ministerial license after completing a four year study of world religions, metaphysics, mysticism and quantum science. During his entire journey his Angels and the gift of IET have been central to his practice and path of transformation and enlightenment.