Class Name: MI Angelic Reunion (MI only)
Location: Rochester
Healthy Alternatives Wellness Center
14 Maryknoll Park Rochester, NY 14622
Rochester, NY, USA
585-313-3996
Class Description
IET® Angelic MI Reunion - Rochester, NY
DATE: Saturday Dec 5, 2020 - 10:00 am - 5:00 pm
LOCATION:
Healthy Alternatives Wellness Center
14 Maryknoll Park Rochester, New York 14622

Calling all IET Master-Instructors for a day of Angelic Master-Instructors' Reunion with re-attunements, chances to practice, and gather - together to connect with other practitioners….and more!

Are you ready to re-enter your Magnificence with me?

Join me Universal Master Teacher Sheila B. Tillich for an Angelic Reunion.

This Angelic Reunion is for IET Master-Instructors only, so we can share and practice to refine our techniques, discuss what it means to be an IET Master, and relearn how to incorporate Masters Only Techniques in your sessions and most importantly – your life!

We will be basking in the Energy of the Angels for this awesome day together enhancing our vibrational alignment with our destiny!

$150.00 for a day of Angelic MI Reunion - Includes Lunch

Registration Due Date: 11/28/2020
Cancellation Policy: The payment is not refundable but can be transferred (gifted) to another Master-Instructor. You need to let me know if you want to transfer the payment.

Registration: From the website
https://www.sheilatillich.com/iet-angelic-mi-reunion-dec2020 OR
https://www.paypal.com/...
Date: Dec 5, 2020
Time: 10:00 AM - 5:00 PM
Instructor: Sheila Tillich
Location Description: Healthy Alternatives is Conveniently located right off of RT 590 North near Seabreeze Park. https://www.google.com/search?q=14+Maryknoll+Park+Rochester%2C+NY+14622&rlz=1C1CHBF_enUS893US893&oq=14+Maryknoll+Park+Rochester%2C+NY+14622&aqs=chrome..69i57.21044j1j7&sourceid=chrome&ie=UTF-8
Student Price: $150
Lunch Description: Lunch will be provided.
Maximum Number of Students: 20
Notes: Please register at this link: https://www.sheilatillich.com/iet-angelic-mi-reunion-dec2020
Contact Details
Phone:
585-313-3996
Email:
sheila@sheilatillich.com
Website:
http://www.sheilatillich.com
---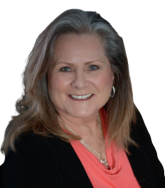 About Sheila Tillich
Sheila is a Universal Master Energy Healer. She can help empower and transform aligning your soul's spiritual potential. She does this by removing blockages in your energy field, balance and cleanse chakras, uncover limiting belief patterns, teach techniques for building personal resilience against stress, and guide you to move forward on your personal spiritual empowerment path. She does Channeled Galactic Healing sessions. She will help clear up your personal questions of Who are you? Why are you here? Where are you going? What is your life purpose? Sheila is an Ordained Metaphysical Minister and Metaphysical Practitioner, Licensed HeartMath® Coach/Mentor, Unity Field Healing (UHF) Practitioner, Integrated Energy Therapy® (IET) Master Instructor Trainer, Master USUI Reiki Practitioner, Certified Hospice/Palliative Caregiver, Global Authorized Host for Lemurian Sisterhood® Sacred Circles, Founder of Lightworkers Connection Circle, and Galactic Healing Channel. Sheila specializes in Energy modality teaching and training, distant counseling, HeartMath®, Energy Healing, and Galactic Channel Healing sessions.