Class Name: Master-Instructor
Location: Loughrea,Co Galway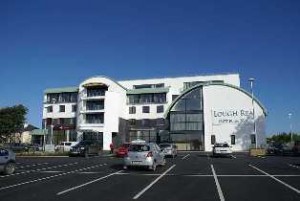 Loughrea Hotel and Spa
Loughrea, Co. Galway, Ireland
091 880239
Class Description
Join Edmond for this two-day life-expansion Master-Instructor Class.
This weekend is filled with new processes to support you in lifting into vibrational alignment with your Destiny, Purpose, and Passion beyond what you can imagine!
Receive the IET Master-Instructor Attunement which activates your 6th pair of Spiritual DNA.
Learn and practice how to optimize your DNA * Learn the Secrets of IET® Sacred Geometry * Special Masters Only Techniques * The Blessing Bowl Process * Sacred Heart-Netting * 12-Strand DNA Alignment * I-Chi Process * IET Power Bursts * Amplifying IET Energy * Attune Your Students and Re-Attune Yourself * Be Certified to Teach IET Basic, Intermediate, Advanced, Steps to Transformation, Healing Angels, IET for Kids, IET for Pets Certified Classes.
This is a perfect place to birth the new YOU while you become certified as an IET® Master-Instructor.


Date: April 25th and April 26th
Time: 9:30am to 6:00pm each day
Instructor: Edmond Carroll
Location Description: The Lough Rea Hotel & Spa, Galway has an impressive location overlooking the majestic Loughrea Lake, This four star hotel offers superb state-of-the-art facilities. The Hotel is located very close to the Dublin to Galway M4 Motorway linking the West of Ireland to the Rest of Ireland.
Student Price: €695
Student Early Bird Price: €635 If Registered By: 03/25/2020
Deposit: €230
Reviewers Price: €255
Reviewers Early Bird Price: €195 If Registered By: 03/25/2020
Reviewers Deposit: €195
Lunch Description: Students are responsible for the cost of their own lunch. Lunch is not included in the class fee. Refreshments are served during our class.
Maximum Number of Students: 15
Maximum Number of Reviewers: 5

Contact Details
Phone:
087 6799152
Email:
edmondcarroll@msn.com
Website:
http://www.edmondcarroll.ie
---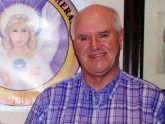 About Edmond Carroll
Edmond is teaching IET classes for the past 17 years. He lives in Athboy ,Co Meath with his wife Goretti and they are married for 40 years in 2020. He teaches and delivers IET classes throughout Ireland and Northern Ireland, England and Wales. Edmond is Certified to deliver Goal Mapping Workshops which assist students in mapping out their Careers and life. He also delivers Workshops on how to Start and Deliver your own Workshops. The Angels have assisted Edmond throughout his life and he is very passionate in supporting our IET students in every way through his support groups that he has created on Facebook.