Class Name: Master-Instructor
Location: Douglas, Cork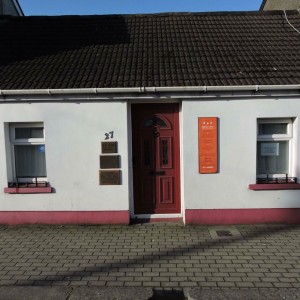 Sirona Clinic
27A Douglas West
Douglas
Cork, Co. Cork, Ireland
+353 86 8347729
Class Description
Here is what you will gain from our class:
Optimize your 12-Strand DNA
Open your energetic pathways to manifestation
Receive the IET Master-Instructor Attunement
Learn to use IET Sacred Geometry
Learn to use the IET Attunement sacred process
Be empowered to teach IET classes
Get product discounts up to 30%.
Be listed in the official MI Directory
Get access to special "MI Only" information.
Date: May 16, 2020
Time: 9:15am to 6.00 pm
Instructor: Gretta Murphy
Location Description: Sirona Clinic is situated a few minutes walk from the Douglas National school and shopping centre.
Student Price: €675
Student Early Bird Price: €635 If Registered By: 04/16/2020
Deposit: €230
Reviewers Price: €230
Reviewers Early Bird Price: €195 If Registered By: 04/16/2020
Reviewers Deposit: €195
Lunch Description: Lunch is not included in the fee and will be at O'Driscoll's Bar & Restaurant, a few minutes walk from the Clinic.
Maximum Number of Students: 8
Maximum Number of Reviewers: 3
Notes: Please bring your Basic, Intermediate & Advanced manuals.
Contact Details
Phone:
+353 86 8347729
Email:
alchemygretta@gmail.com
Website:
http://www.alchemygretta.com
---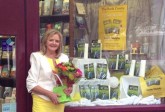 About Gretta Murphy
Gretta, now teaching IET 21 years, is the longest serving IET Master-Instructor, having trained with Stevan Thayer, Founder, in 1999. She was instrumental In introducing IET to Ireland, Europe and Australia, East & West. Now a Master-InstructorTrainer, Gretta also teaches the Master-Instructor &other levels. She is qualified In many therapies e.g. EFT, Magnified Healing®, Reflexology, Access Bars. It is IET, however, that works wonders in Gretta's practice. Gretta's Autobiography, "I Chose My Life!" was published in 2014. She currently teaches IET classes in Doulgas, Cork & Tramore, Co. Waterford.