Location: Croi na Féile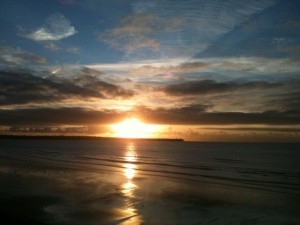 Tramore
Strand Road,
Tramore
Waterford, Co. Waterford, Ireland
+353 86 8347729
Class Description
The Advanced Level Training Class is a one day class that provides you with:
An attunement to the advanced IET energy ray that expands, realigns & restructures 4th & 5th DNA pairs.
An ability to do a "Soul Star" clearing to activate your soul's purpose.
The use of the muscle tension & relaxation technique.
An ability to create a "heart-net" & use it to manifest your heart's desire.

Date: March 9, 2020
Time: 9:30am to 5:00pm
Instructor: Gretta Murphy
Location Description: Croí na Féile is situated on the Strand Road, Tramore. It has idyllic views from training room and balcony of the sea and coastline.
Student Price: €180
Deposit: €70
Reviewers Price: €100
Reviewers Deposit: €70
Lunch Description: A light lunch at Croí na Féile is included in the fee.
Maximum Number of Students: 7
Maximum Number of Reviewers: 2
Notes: Please bring indoor shoes/sandals.
Contact Details
Phone:
+353 86 8347729
Email:
alchemygretta@gmail.com
Website:
http://www.alchemygretta.com
---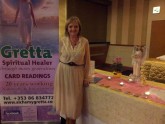 About Gretta Murphy
Gretta is the longest serving IET Master-Instructor, having trained with Stevan Thayer, Founder, in U.S. in 1999. She was instrumental In introducing & teaching IET throughout Ireland, Europe and Australia, East & West. Now a Trainer, Gretta also teaches the Master-Instructor level and other IET workshops. She is qualified In many therapies e.g. EFT, Magnified Healing®, Reflexology, Access Bars. It is IET, however, that works wonders in Gretta's practice. Gretta's Autobiography, "I Chose My Life!" was published in 2014. She currently teaches IET classes in Doulgas, Cork & Tramore, Co. Waterford.