Class Name: Master-Instructor
Location: Venice FL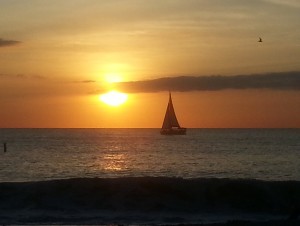 Empowered Heart Center
Address will be given upon registration
Venice , FL, USA
516-662-8819
Class Description
Join Maria for an amazing extraordinary soul expansion weekend and some R&R by the beautiful beaches of the Venice FL and warm mineral springs in North Port. This area is known as the Prism of Light connected to the ancient energies of Atlantis. Venice and Sarasota are rich in Italian renaissance-style architecture where you can enjoy quaint shops and delicious dining at the many cafes and restaurants. There are bird sanctuaries, nature preserves, waterways to kayak with abundant nature and animal life all around. You may even see manatees and dolphins at sunset. The perfect place to birth the new YOU while you become certified as an IET® Master-Instructor.

Receive the IET Master-Instructor Attunement which activates your 6th pair of Spiritual DNA.

Learn and practice how to optimize Your DNA – Discover and Live Your Reach – Special Masters Only Techniques – The Blessing Bowl Process – Sacred Heart~netting – 12-Strand DNA Alignment- I-Chi Process – IET Power Bursts – Amplifying IET Energy – Attune Your Students & Re-Attune Yourself – Be Certified to Teach IET and much more……
Date: March 14 & 15, 2020
Time: 9:30 AM -6PM
Instructor: Maria Kramer
Student Price: $777
Student Early Bird Price: $727 If Registered By: 02/22/2020
Deposit: $230
Reviewers Price: $333
Reviewers Early Bird Price: $277 If Registered By: 02/22/2020
Reviewers Deposit: $277
Lunch Description: Maria will provide high vibrational lunch at home, feel free to contribute. Alkaline water, tea, coffee will available every day.
Maximum Number of Students: 12
Maximum Number of Reviewers: 2

Contact Details
Phone:
516-662-8819
Email:
awakenpeaceandlove@gmail.com
Website:
https://awakenpeaceandlove.com/iet-masterinstructor/
---
About Maria Kramer
Maria is the founding Director of The Empowered Heart Center located in Nokomis, FL, USA. Maria became an IET Master-Instructor in 2003 and has been a Certified IET Master-Instructor Trainer since 2012. She is an ordained Interfaith Minister, Transformational Catalyst, Inspirational Speaker and Author. She facilitates private sessions, Angel classes, Self-Ascension events, Meditation, Empowerment workshops in the US and internationally, in person, via Skype and Tele~conference. Maria's life's purpose is to empower others to heal themselves physically, mentally, emotionally, spiritually and financially. She is passionate about inspiring others to step out of the matrix, discover, activate, and live their soul's purpose with ease, joy, fun, grace and witness others experience the beauty, love and return to wholeness that IET® offers.