Location: Cork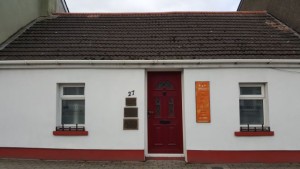 Sirona Clinic
Douglals Road
Cork
Cork, Co. Cork, Ireland
+353 86 8347729
Class Description
In the Basic level training provides you will with:
An attunement to the Angelic Violet ray, that expands, realigns and restructures the 1st & 2nd DNA pairs.
The location & use of the IET Integration Power Points
An introduction to Energy Anatome and Cellular Memory Map
An increase ability to be an energy intuitive.
A Complete training in the basic IET self-healing & facilitated healing.
Date: 9th February 2020
Time: 9:30am to 5:00pm
Instructor: Gretta Murphy
Location Description: Sirona Clinic is a one Storey white house, in the Douglas Village. it is located on the right-hand side of the road, half way between the former Tescos shopping Centre and the Douglas National School.
Student Price: €175
Deposit: €70
Lunch Description: Lunch will be at O'Driscoll's Bar & Restaurant, just a few minutes walk from Sirona Clinic. Vegan and vegetarial diets catered for.
Maximum Number of Students: 7
Maximum Number of Reviewers: 2
Notes: Registration will be at 9.15am on Saturday.
Contact Details
Phone:
+353868347729
Email:
alchemygretta@gmail.com
Website:
http://www.alchemygretta.com
---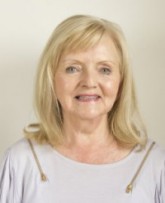 About Gretta Murphy
Gretta attended the IET Master-Instructor training with Stevan Thayer, in Woodstock, N.Y. in October 1999. She then taught IET throughout Ireland, Europe and Australia. Gretta became an IET Trainer in 2015, she then taught the Master-Instructor Training level in Ireland and in Byron Bay, Australia. She now teaches in Tramore and Cork. Gretta published her autobiography in 2014, entitled "I Chose My Life!". Gretta is also a teacher of Magnified Healing and a Practitioner of Reflexology, 12 Strand DNA Activation, Bio Energy, EFT and other therapies. Gretta says: "It is iET that is the most effective healing in experience."