Class Name: Master-Instructor
Location: Nokomis FL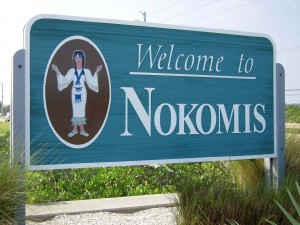 Empowered Heart Center
408 W Rossetti Dr
Nokomis, FL, USA
516-662-8819
Class Description
Join us for a sublime, empowering, expansionary 2 day Self Mastery Miracle Manifestation weekend with the angels in sunny Florida. "If you align your will with that of this creative force, you will find yourself pleased beyond your wildest dreams." Angel Ariel, from Interview with and Angel. If you are ready for an amazing transformational weekend this is it. 80 % of students attend this for self transformation. You cannot put in words what happens over this weekend other than epic.
Receive the IET Master-Instructor Attunement which activates your 6th pair of Spiritual DNA.
Learn and practice how to optimize Your DNA,
Learn the Secrets of IET Sacred Geometry,
Discover and Live Your Reach,
Special Masters Only Techniques,
The Blessing Bowl Process,
Sacred Heart~netting,
12-Strand DNA Alignment,
I-Chi Process
IET Power Bursts,
Amplifying IET Energy,
Attune Your Students & Re-Attune Yourself,
Be Certified to Teach IET and much more……
Date: September 28 and 29, 2019
Time: 9:30 AM - 6:00 PM
Instructor: Maria Kramer
Location Description: Come to the Gulf coast of Florida and enjoy the beautiful serene nature in the bird sanctuary. Take in the beautiful sunrise and sunset at Siesta Key, Venice and Nokomis Beaches. Kayak, Shop and dine in quaint Venice and Sarasota. Experience the Natural hot spring nearby. 4 airports are within 20-60 minute drive.
Student Price: $755
Student Early Bird Price: $695 If Registered By: 09/01/2019
Deposit: $230
Reviewers Price: $245
Reviewers Early Bird Price: $195 If Registered By: 09/01/2019
Reviewers Deposit: Full Price
Lunch Description: We will be breaking for lunch on Saturday and Sunday. There is a restaurant close by where you can purchase your lunch or bring in your own. The student is responsible for their own lunch.
Maximum Number of Students: 12
Maximum Number of Reviewers: 4

Contact Details
Phone:
516-662-8819
Email:
awakenpeaceandlove@gmail.com
Website:
https://awakenpeaceandlove.com/iet-masterinstructor/
---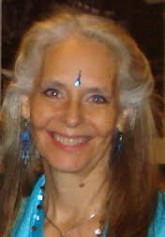 About Maria Kramer
Maria is the founding Director of The Empowered Heart Center located in Nokomis, FL, USA. Maria began her journey with IET in April of 2002, became an IET Master-Instructor in 2003 and has been a Certified IET Master-Instructor Trainer since 2012. She is an ordained Interfaith Minister, Transformational Catalyst and Author. She is passionate about inspiring others to step out of the matrix, discover, activate, and live their soul's purpose with ease, joy, fun, grace and witness others experience the beauty, love and return to wholeness that IET® offers. She has an extensive IET® teaching record and one of the top IET® Master-Instructors since 2006.