Class Name: Steps to Transformation
Location: Venice FL
Empowered Heart Center
Venice , FL, USA
516-662-8819
Class Description
Join Maria for a life changing 4 day event with the Angels learning, experiencing and practicing the 14 steps to Transformation

We will focus on self treatment, group work as well as healing for the planet.
Raise your vibration and frequency. Let go of old ballast. Create the dream life that is too good to be true.
Date: November 8, 9, 10 and 11, 2019
Time: 9:30 AM - 6:00 PM
Instructor: Maria Kramer
Student Price: $697
Student Early Bird Price: $647 If Registered By: 10/19/2019
Reviewers Deposit: Full Price
Lunch Description: We will be breaking for lunch on Saturday and Sunday. There is a restaurant close by where you can purchase your lunch or bring in your own. The student is responsible for their own lunch.
Maximum Number of Students: 12

Contact Details
Phone:
516-662-8819
Email:
awakenpeaceandlove@gmail.com
Website:
https://awakenpeaceandlove.com/iet-masterinstructor/
---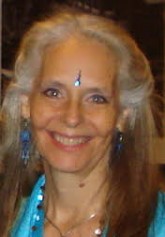 About Maria Kramer
Maria is the founding Director of The Empowered Heart Center located in Nokomis, FL, USA. Maria became an IET Master-Instructor in 2003 and has been a Certified IET Master-Instructor Trainer since 2012. She is an ordained Interfaith Minister, Transformational Catalyst and Author. She is passionate about inspiring others to step out of the matrix, discover, activate, and live their soul's purpose with ease, joy, fun, grace and witness others experience the beauty, love and return to wholeness that IET® offers. She has an extensive IET® teaching record and one of the top IET® Master-Instructors since 2006.