Featured Master-Instructor
Maria Henkes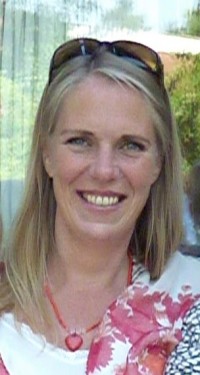 Engelenheling
Kerkelandshoek 10, 1657 LN Abbekerk, Noord Holland 10 min. v. Hoorn, 30 min v. Amsterda, Netherlands
Phone: 0031 (0)229 582997
Email: info@engelenheling.nl
Website: http://www.engelenheling.nl
About
Maria is is a certified IET Master Instructor Trainer, and founding Director of Engelenheling (angel healing) located in Abbekerk, the Netherlands. The day after her Basic, Intermediate and Advanced IET class in 2007, everything magically opened up for her. That very same day she had a name for her practice, a website and a brochure and that is how it all started. Two months later she became an IET Master-Instructor. Now she has an extensive IET teaching record and has received our Top Teacher award many times. Maria is also a Certified Medium and Mediumship Teacher, and an Angel Therapy Practitioner.

Maria is passionate about remembering people who they really are; the shining Divine light and love beings we truly are. As human beings we are so busy with what is going on in our life, our country and the world, that we totally have forgotten the beautiful, radiant Spirit we have always been, throughout all of our lives, and who we still are now… To help people remembe...
Services
As one of the IET® Trainers, Maria Henkes is dedicated to help people heal themselves and/or others and experience a more loving way of living.
Classes
- 11-18-25 March 2018 IET BIA Class in Purmerend, Netherlands
- 16-23-30 Sept. 2018 IET BIA Class in Purmerend, Netherlands
- 2-3 June 2018 Master Instructor Class in Ranst, Belgium
- 3-4 Nov. 2018 Master Instructor Class in Purmerend, Nether...
Date/Time

Class

Location

Fee

Contact

September 30, 2018
9:15 AM - 6:00 PM

Advanced
Entire Class

Purmerend
Noord-Holland
Netherlands

€215

November 03, 2018
9:15 AM - 6:00 PM

Master-Instructor
Part 1

Purmerend
Noord-Holland
Netherlands

€655
this is early bird price

November 04, 2018
9:15 AM - 6:00 PM

Master-Instructor
Part 2

Purmerend
Noord Holland
Netherlands


at part 1-655= total fee