Location: Toms Brook,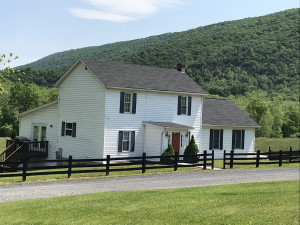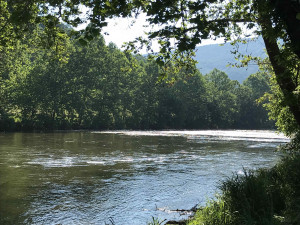 White Farmhouse at Riverview Farm
216 Colby Lane
Toms Brook, VA, USA
703-309-4917
Class Description
Give a therapeutic energy session from the very first Basic Level Class. Basic Level features an attunement that refines the 1st and 2nd pairs of DNA strands to synch you up with high vibration healing energy. Aquire the essential body of knowledge presented that will cement your understanding of how energy works, where the body holds specific mental and emotional blockages, and gain the ability to release them. You will connect with and instill high vibration angelic energy to replace blockages, freeing and healing your clients. friends, pets and family members. Basic Level is a prerequisite for IET for Pets class.
Date: July 22, 2022
Time: 9:30 AM- 5:30 PM
Instructor: Janice Williams
Location Description: Join Basic, Intermediate and Advanced class series at the beautiful spacious farmhouse by the Shenandoah River. Nestled at the foot of the mountains on a bend of the River, set among emerald green fields, the farmhouse is a dynamic setting for energy classes. Reserve your room at the farmhouse for an immersive experience of your energy class / retreat. Let the powerful energies from the location and angelic connections magnify your learning experience. Receive all the energy that the river, mountains and fields so generously supply!
Student Price: $250
Student Early Bird Price: $225 If Registered By: 07/10/2022
Deposit: $225
Reviewers Price: $200
Reviewers Early Bird Price: $175 If Registered By: 06/22/2022
Reviewers Deposit: $175
Lunch Description: The farmhouse has a large, fully equipped up to date kitchen. Please bring lunch, or we can order locally. Snacks, tea and coffee will be provided.
Maximum Number of Students: 10
Maximum Number of Reviewers: 4
Notes: Basic- Intermediate and Advanced IET Levels, when taken as a 3 day series are discounted $100. Take all 3 and save! Basic- July 22, 2022 Intermediate July 23, 2022 Advanced July 24,2022
Contact Details
Phone:
703-309-4917
Email:
janice@shenandoahspirit.com
Website:
http://shenandoahspirit.com
---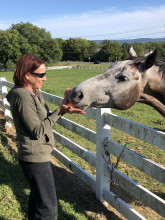 About Janice Williams
Hello- I have been practicing energy work professionally since 2010 and have been an LMT since 2012. I am also a 300 hr certified yoga teacher. I love teaching IET, a groundbreaking series of classes, because I see students' energy light come on with the angelic connection that comes from the attunements. IET is powerful, gentle and super effective- everything you want or need from an energy healing class. IET continues to change my life and has moved my energy sessions to a level of therapeutic connection and benefit that I have not seen in Reiki or any other system, and I make it my business to explore energetic modalities to bring the very best to my clients- people and animals too. It is my direct experience that IET can power other modalities to their maximum effectiveness. I am super excited about teaching at the white farmhouse on the Shenandoah River. Such a lovely and fitting location for an eminently lovely series of classes! My Shenandoah Spirit website: https://shenandoahspirit.com