Class Name: Intro to Healing Angels
Location: Online Live Class!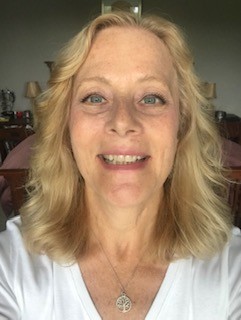 ZOOM
Philadelphia, PA, USA
215-266-4444
Class Description
The Intro to Healing Angels and Healing Angels classes are one of the best ways to get started working with "energy" and learn how to connect with the energy of angels! Each angel holds a specific healing vibration to support you on your journey. Our Intro class is FREE and you will learn in the intro class how to connect with angels!

After the intro, The "Healing Angels" 5 class series starts on Saturday Jan. 23rd and is designed to support two groups: First, it is perfect for students who do not have any Integrated Energy Therapy® Training but who love angels and would like to meet and work with the nine special angels of healing (Ariel, Raphael, Gabriel, Celestina, Faith, Cassiel, Daniel, Sarah, and Michael). Second, it is also ideal for IET students, bodyworkers or energy therapists who want to learn to call upon the Healing Angels and add a special spiritual dimension to their sessions. You will learn the special healing gift that each angel brings and a special prayer of invitation to call upon the angel. Everyone from angel novice to expert can benefit from this class.

The Healing Angels series classes are based on a powerful four step process that enables you to energetically connect with the Healing Angels and develop your personal relationship with each of them. We will connect together as a group with the angels via Zoom. The connection in group energy will help you to connect more powerfully with the angels and receive healing support.
Date: Saturdays: Jan 16-Feb 20, 2020
Time: 10AM-12N
Instructor: Karen Simpson RN, CPRP, CYT, IET Master Trainer
Location Description: Please email to karen@pathwaystolivingwell.com for your link to the free Intro to Healing Angels Class, I will email you the link for the free class. If you know you would like to do the entire series you will receive a special discount for early registration by 1/20/21 (see below). Tuition is for all 5 ZOOM Healing Angel Classes!
Student Price: $80
Student Early Bird Price: $65 If Registered By: 01/20/2021
Deposit: Intro FREE
Maximum Number of Students: 21
Notes: When you register for the class series, I will email you a fully illustrated PDF 14 page Healing Angels Of The Energy Field Class Workbook to use during the class. At the end of the class you will receive an official Healing Angels Of The Energy Field Certificate.
Contact Details
Phone:
215-266-4444
Email:
karen@pathwaystolivingwell.com
Website:
http://www.learniet.com/classes/find-a-trainer/trainer-profile/?id=1165
---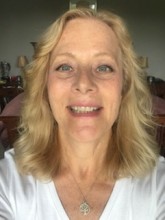 About Karen Simpson
My journey of working closely with "energy", IET, angels and all of the divine truly began in 1998 after a powerful spiritually transformative experience where I walked and talked with Yeshua (Jesus) in a dimension that was as real as you and I are today. Before this time I was a typical busy mother of 2 young children, high school educator, nurse and supportive family member caring for my mother and great aunt. My life was very stressful and way too busy, and I believe God intervened to set me on my true path for this lifetime. This experience spontaneously opened and cleared my entire energy system, opened all my chakras and turned my life upside down! Until that time, I always had deep faith, trust, and a personal relationship with God, but did not know much about healing energy and working with angels and divine masters! I prayed for help, there was so much I did not understand and I was directly led to work with Integrated Energy Therapy (IET). IET, the angels, all of the divine and with some human intervention by "earth angels" (people sent to help me) brings me here today to support you. If you allow the angels to connect with you and support you, you too will see how much easier life can be when you are "angel powered". I hope that you will join us for this transformative and supportive class!