Class Name: Healing Angels
Location: Venice FL

Empowered Heart Center
Address will be given upon registration
Venice , FL, USA
516-662-8819
Class Description
Self-Love ~ Self-Empowerment Profound Healing Day with the Angels of the Energy Field
Ariel, Raphael, Gabriel, Celestina, Faith, Cassiel, Daniel, Sarah & Michael.

A profound Retreat day of fun, joy, laughter, love and self-healing.

Are you ready to open up your inner channels and feel, see, hear, smell know the Divine?

Are you searching for a way to create more sacredness and balance in your life?

Deepen your relationship with the Divine trough the Angelic realm and develop deeper level of trust in your own intuition.

Develop deep inner peace and knowing as you trust the guidance you receive.
Shift into your new beliefs of empowerment, worthiness and abundance.

Learn the gift each Angel bring you and how to allow them to bring miracles in your life.

Become empowered as you develop your own intuition and connection to the angels.
You will receive a workbook and a certificate of attendance

No Pre requisites for this class. It is a wonderful introduction to the Energy of angelic realm and how easy it is for us to communicate and hear their messages.

Let's join together for self healing and let this love healing ripple out all over the world as a blessing to all.
Date: October 10. 2020
Time: 9:30 AM - 6 PM
Instructor: Maria Kramer
Student Price: $144
Student Early Bird Price: $144
Deposit: Full Fee
Lunch Description: Vegan lunch and snacks Alkaline water, tea and coffee is available throughout the day. Feel free to bring your own or something to share.
Maximum Number of Students: 12

Contact Details
Phone:
516-662-8819
Email:
awakenpeaceandlove@gmail.com
Website:
https://awakenpeaceandlove.com/iet-healing-angels-workshop/
---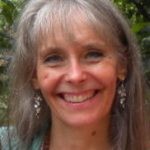 About Maria Kramer
Maria is the founding Director of The Empowered Heart Center located in Nokomis, FL, USA. Maria became an IET Master-Instructor in 2003 and has been a Certified IET Master-Instructor Trainer since 2012. She is an ordained Interfaith Minister, Transformational Catalyst, Inspirational Speaker and Author. She facilitates private sessions, Angel classes, Self-Ascension events, Meditation, Empowerment workshops in the US and internationally, in person, via Skype and Tele~conference. Maria's life's purpose is to empower others to heal themselves physically, mentally, emotionally, spiritually and financially. She is passionate about inspiring others to step out of the matrix, discover, activate, and live their soul's purpose with ease, joy, fun, grace and witness others experience the beauty, love and return to wholeness that IET® offers.