Location: Venice FL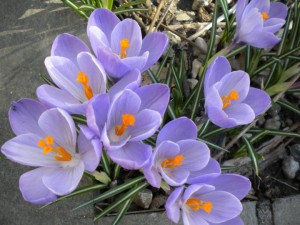 Empowered Heart Center
Address will be given upon registration
Venice , FL, USA
516-662-8819
Class Description
Join us for a deeply empowering and profound 1, 2 or 3 day weekend filled with healing, fun joy, awareness, expansion of consciousness, clearing the past making space for the future, becoming more present in the now, raising your vibration to a higher frequency as you work with the angelic violet ray of the angels.

Basic Level IET 3/27 "Get the issues out of your tissues for good"
Intermediate leve; IET 3/28 "Clear your karmic habit patterns and limiting thinking"
Advanced Level IET 2/29 "Live aligned with your soul's passion and purpose in immense joy now and Manifest your dreams now."

In each class you will receive Attunement to the IET energy ray that will activate the DNA pairs and will empower you to energize and integrate cellular memory blocks.
learn the location and use of the IET energy integration power points and Introduction to Energy Anatomy and the Cellular Memory Map. Practice working with Angelic and Human Heartlinks® as a healing process. Learn and practice 5 Minute empowerment sessions for self and others. Practice giving and receiving full sessions
Learn to clear energy imprints resulting from past life karma including methods to "esoterically dowse" and interpret the blockages in the human energy field. Discover, activate and align with your own soul's purpose as you learn how to clear resistance, heartnet. heartwave, soul star clearing, build Heartbeams as you activate the energetic potential, envision, embrace and ...
Date: March 27, 28, 29, 2020
Time: 9:30 AM -6PM
Instructor: Maria Kramer
Location Description: Empowered Heart center is located in Sunny South Venice FL close to the beach among many nature preserves. Basic Class $233 Intermediate class $244 Advanced Class $255 All 3 classes $695 Reviewer $111 per day or $333 for all 3 days
Student Price: $695
Lunch Description: Please bring lunch. Maria will have healthy snacks, tea and water all day
Maximum Number of Students: 12

Contact Details
Phone:
516-662-8819
Email:
awakenpeaceanslove@gmail.com
Website:
https://awakenpeaceandlove.com/iet-intensives/
---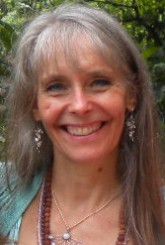 About Maria Kramer
Maria is the founding Director of The Empowered Heart Center located in Nokomis, FL, USA. Maria became an IET Master-Instructor in 2003 and has been a Certified IET Master-Instructor Trainer since 2012. She is an ordained Interfaith Minister, Transformational Catalyst, Inspirational Speaker and Author. She facilitates private sessions, Angel classes, Self-Ascension events, Meditation, Empowerment workshops in the US and internationally, in person, via Skype and Tele~conference. Maria's life's purpose is to empower others to heal themselves physically, mentally, emotionally, spiritually and financially. She is passionate about inspiring others to step out of the matrix, discover, activate, and live their soul's purpose with ease, joy, fun, grace and witness others experience the beauty, love and return to wholeness that IET® offers.