Location: Douglas, Cork
Sirona Clinic, 27A Douglas,
Cork
Douglas
Cork, Co. Cork, Ireland
+353 86 8347729
Class Description
Basic Level: You will receive an attunement to the Angelic Violet Ray, learn the use and practice of the Integration Points and become a channel for IET energy from the nine Angels of the Cellular Memory.
You will give and receive an IET session with guided instruction from Gretta. Welcome to my class! :-)

Date: 2nd November 2019
Time: 9.45 am - 4.00pm
Instructor: Gretta Murphy
Location Description: Sirona Clinic is a one-story white house in the Centre of Douglas Village. This class will be held in the new "Training" room at the rear. It has a very Light and inviting energy. It is adjacent to the waiting room and kitchenette. I look forward to teaching there and to sharing this life-changing healing therapy with you- Healing with Angels!
Student Price: €175
Deposit: €70
Lunch Description: There is a €5 contribution toward lunch, which will be at O'Driscoll's Restaurant - a few minutes walk from the Clinic.
Maximum Number of Students: 8
Maximum Number of Reviewers: 3
Notes: Private IET Appointments each day, (includes Angel Card reading) 2nd,3rd & 4th November from 4.30pm. Early booking advisable.
Contact Details
Phone:
+353 86 8347729
Email:
alchemygretta@gmail.com
Website:
http://www.alchemygretta.com
---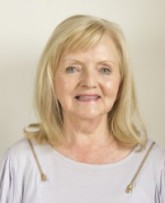 About Gretta Murphy
Gretta has been an IET Master-instructor for the past 20 years. She was the first Master-Instructor to teach through the Counties of Ireland, Belgium,Spain and across the Continent of Australia. She has been a Trainer since 2015 and teaches the IET Master-Instructor training in Ireland and Australia